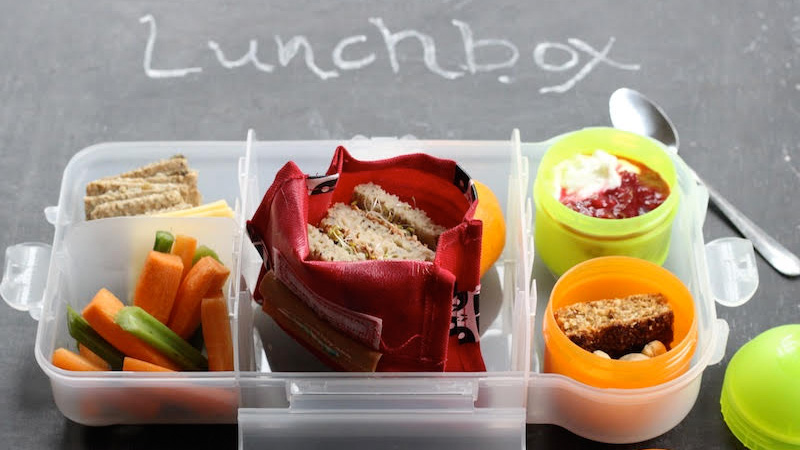 So, we are back on the lunchbox treadmill after some blissfull time off. Making lunches and cleaning out the lunchboxes is one of my least favourite things about term time. But there are ways to make the lunchbox chore easier, less wasteful, cheaper and more healthy for our children.
Is anyone out there familiar with the term 'Litterless Lunchbox'…?? I had never really thought about lunch boxes, litterless or otherwise until our first child started kindi over 5 years ago. Our kindi had (and still has) a Litterless Lunchbox policy which they encourage all parents to follow. This means ALL packaging you send with your child has to be recyclable or reusable. This sounded a bit daunting to me at first but actually, it's easy and looking back I probably would not have done things any differently had there been no policy or guidance from the kindi. And now our 2 oldest children are at school, litterless lunches are second nature to us, and to them.
On the other hand, a 'Litterfull' lunchbox could contain a small collection of rubbish (landfill) each day including yoghurt pots, crisp packets, muesli bar wrappers, cling wrap and juice boxes. Multiply this by the number of kids going to school and the result is A LOT of rubbish going to landfill. If we can eliminate even some of this rubbish, and make lunch boxes for our kids a bit healthier at the same time, then that's got to be a good thing.
Here are my top 5 tips to help you get to a fully Litterless Lunchbox:
1. Take to the Kitchen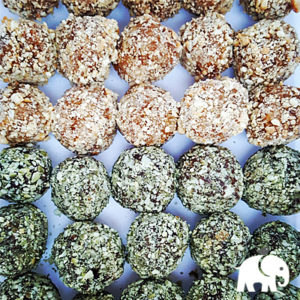 Instead of buying muesli bars or treats that are individually wrapped, try baking a batch of muffins or rolling up some energy balls. Just roll these beauties in coconut or ground nuts rather than coating in chocolate for a lunchbox version! Homemade snacks or treats are better for your child because they'll be made of real ingredients and if they are put into a clean lunchbox, they don't need a plastic wrapper.
These Orange and Carrot Cupcakes by Nicola Galloway are super easy to make (the recipe is only 4 steps long and one of those is to heat up the oven….) and she gives gluten free swap outs too. At the weekend, ask your kids to choose their favourite recipe and get them in the kitchen helping to create for the week ahead!!
2. Get Fruity with your Litterless Lunchbox
For something sweet, we always send our children to school and kindi with a piece of fruit that they are allowed to choose for themselves each morning. Fruit is amazing and even comes in its own wrapping in the form of skin or peel which can be composted or given to the worm farm at kindi.
If your child is not keen on eating a whole piece of fruit, try cutting it up (how many kids out there love apples but when presented with a whole one turn their noses up and look at you like you are asking them to eat worms…???!!). Orange wedges are great and if they are keen on apple or pears, toss the wedges in a little ground cinnamon to add flavour and disguise the inevitable browning…….!!
Another pro tip – avoid offering bananas unless you have a lunchbox that will hold the whole banana. You may succeed with the litterless lunchbox but bananas on the loose in a school bag end up bruised and mushy by lunchtime and get so squished they can spread themselves over the inside of the school bag and its contents. Yes. We have done this.
3. Choose Reusable Sandwich Wraps/Bags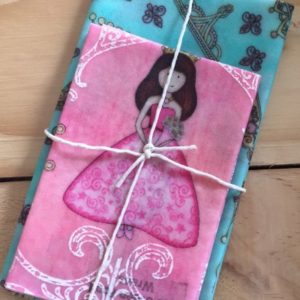 To keep sandwiches or wraps fresh, choose something that can be reused. There are loads of solutions out there depending on your preference and budget so it's easy to ditch the cling wrap.
These sandwich baggies from munch are great and so are these sandwich bags by Kai Carrier which can be used over and over again. Beeswax food wrap is a fabulous choice for use in the kitchen and in litterless lunchboxes and comes in a range of super cool designs.
4. Buy in Bulk
Whatever you give your child as a 'snack', if it's an individually wrapped portion, then we can do better!! Look for a bigger sized pack of the same item (or even better visit a bulk buy store and fill your own loot bag) and simply portion out a small amount each day either into a reusable pot or directly into a lunchbox compartment. This is a much cheaper way to do it and saves all that packaging.
As a 'costing example', a bog standard large packet of Countdown crisps costs $1.39 which is 93c/100g. The multi pack version of exactly the same crisps costs $2.70 or $1.50/100g, making them over 60% more expensive!!! But crisps are not a brilliant choice for an everyday snack. For a healthier option, try 3-4 brazil nuts instead. They are very filling, have no additives, preservatives or fake flavours and are a great source of fibre and minerals.
5. Use a Drink Bottle
Now, this one might seem like a no brainer because boxes of juice are expensive and full of sugar. And there's a box, a straw and the plastic the straw was wrapped in to throw away afterwards. Choose a good quality metal or BPA free water bottle for your child and encourage them to fill it with water.
If they're still stuck on juice, try flavouring the water with a piece of fruit like an orange wedge, or a piece of watermelon. They can refill the bottle throughout the day, they're getting hydrated without the sugar and there is zero waste!!
See…..?? Litterless lunches are easy peasy and once you make a start and form good habits, you'll never look back.
Main image credit goes to Nicola Galloway from the Homegrown Kitchen which we have used with her kind permission.