About

Purely Natural NZ Limited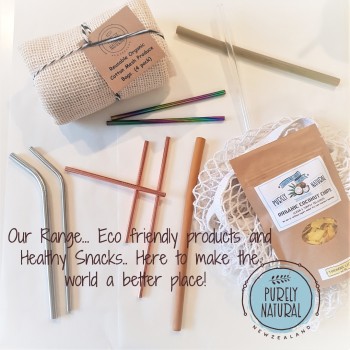 Eco friendly , Sustainable products and Healthy Snacks.
Purely Natural NZ a one-stop online shop for Eco friendly and  sustainable products shop. Healthy gluten free, paleo friendly and vegan snacks .
We are proud to announce we have our very own range of Stainless Steel Straws. 
Our mission is to provide you with good quality eco friendly , sustainable products at good prices. Eco Living for you and your home.
#ditchtheplastic