About

Dust & Glow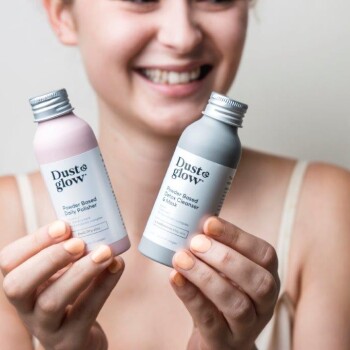 Glow with confidence everyday with our powder concentrates
Our beauty routine shouldn't ruin the world!
Most women just want to feel confident about their appearance. But they also want to be kind and don't want to choose beauty products that harm the environment.
We want to make climate-conscious choices, but we don't want to compromise on quality nor how we look.
Did you know that the average liquid shampoo/cleansers contain 80-95% water?
We took the water, plastic waste & nonsense out, creating sensorial formulations for a healthy glow & happy planet!
✓ Vegan
✓ Cruelty-Free
✓ Naturally Sourced Ingredients
✓ Ethically Made in New Zealand
✓ Low waste
✓ Refillable
✓ 1% of sales donated to provide clean water access to those who need it the most.