About

Cana Care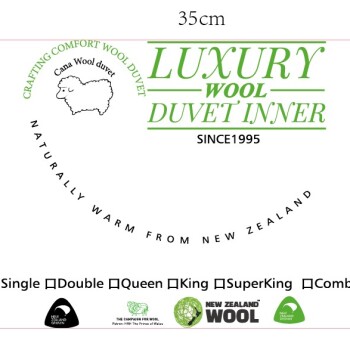 A perfect gift to keep your family warm!
Over twenty years of experience in crafting comfort. At CanaCare we are committed to producing duvets of the finest quality and that's why the fine details matter to us. CanaCare duvets have been constructed using a unique quilting pattern to secure air cushions to lock in warmth. Also to secure the wool fill insulation in place preventing movement during the night.
CanaCare has built a reputation for quality and durability creating products to deliver to the global stage but never straying away from creation without love and care.
Discover your sleep sanctuary a natural classic New Zealand wool duvet or a luxurious Alpaca duvet.
Cool in summer , warm in winter.