About

Blissful Organic Skincare (NZ)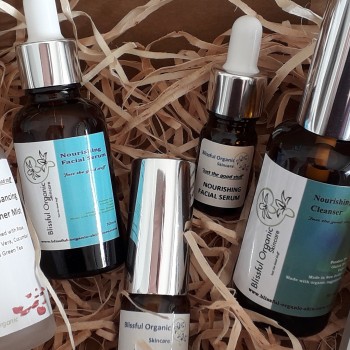 'Just the good stuff'
The mighty Waikato is home and we are passionate about making and providing natural uncompromised skincare, without the nasty chemicals.
 We make every product fresh in small batches to ensure you receive the highest quality, and follow a strict manufacturing process.
The Ingredients we use are sourced from a reputable New Zealand supplier, who is not only Certified Organic with BioGro (New Zealand's largest and best-known certifier for organic produce and products) but also a member of Fair Trade.
Our skin is our largest organ, it is very porous and absorbs what we put on it extremely well, transporting from the outer surface of the skin into both the deeper layers and into the body.  So it makes sense to know exactly what is in the products we put on our skin; we keep it simple with 'Just the good stuff'.