About

Back to basics New Zealand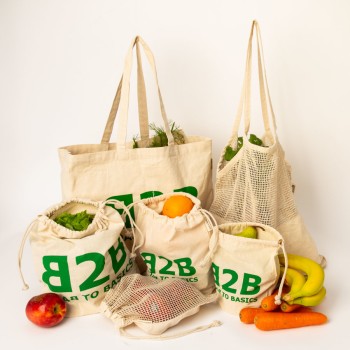 Zero waste
We believe in making things to last. It's better for the environment and it makes people happy too. Our products are sustainably sourced,  eco-friendly and are also reusable and will serve you for many years.
Cotton & Jute are biodegradable, so even when you choose to bin the bag, you will not be adding to the carbon footprint.
Why sacrifice the health of our planet for a disposable plastic bag or bottle?
Small, simple, inexpensive lifestyle changes that  we can make to be more responsible consumers.
All our products are sourced from ethical manufacturers who believe in principles of social accountability and follow ethical business practices. No child labour. Fair wages and working conditions.
SEDEX certified (Supplier Ethical Data Exchange).
AZO free direct dyes according to EU standards are used for printing.
We are proud of our products.
We use them, we love them and we want to share them with everyone.
We are Eco Warriors!