Ginger Oil Rejuvenation

01 July 2021

$

17.39

excl GST

Does not ship to United States of America
Deliver To: United States of America [change]
Est. Delivery: Not available for this Destination

Ginger infused coconut oil. No additives or thickeners. Fantastic product for all skin conditions. Draws out odema so great for puffy ankles or any areas where you are suffering fluid retention. Use on dry scalp, face or anywhere. 100gm jar.

Read More
Tweet
Wellness Hanmer and Animal Therapies Unlimited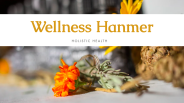 Herbal Tinctures and Salves, and Homeopathic remedies for people and pets.
Our herbal products are all made from organically grown herbs.
Hanmer Springs, New Zealand
Delivery & Returns
Delivery
This product is dispatched to you by Wellness Hanmer & Animal Therapies. Would you like to change delivery destination?
Vendor Order Charge
Orders placed with Wellness Hanmer & Animal Therapies attract the following charges at an order level:
Zone
Estimated Delivery
Per Order Charge
Rural Surcharge
Countries
North Island (NZ)

2

to

4

days

$

5.00

$

3.70
South Island (NZ)

2

to

3

days

$

5.00

$

3.70
Waiheke Island (NZ)

2

to

4

days

$

5.00

$

3.70
Product Specific Charges
This product, and any variation, is included in the vendor order charge.
For more information please refer to the Green Elephant Delivery Guide
This Vendor has provided the following additional delivery information:
Our products may only be permitted for sale in NZ.  Please contact me for more information on any product to be sent overseas.
Returns
Under our No Worries Return you have 30 days, from receipt of cancellable goods, to notify the seller if you wish to cancel your order or exchange an item. Please refer to our Returns and Refunds Policy for further information and guidance on how to make a return.
Badges

Animal Friendly
Not tested on animals,

Handmade
Individually handcrafted

Made in New Zealand
NZ made

Pure and Safe
Totally natural products and safe enough to eat.