String Tidy with Scissors

02 July 2021

$

36.52

excl GST

Does not ship to United States of America
Deliver To: United States of America [change]
Est. Delivery: Not available for this Destination

This wonderful little String Tidy with Scissors is useful anywhere – garden, utility room, as well as the kitchen with its ball of cooking string.

Dimensions: 13cm high x 9cm (diameter at base).

Read More
Tweet
Product Information
Made with love from eco friendly FSC certified Oak by Creamore Mill in England.
Etico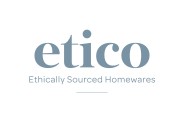 Ethically sourced & sustainable homewares, gifts and lifestyle goods that are better for you and better for our world
Delivery & Returns
Delivery
This product is dispatched to you by Etico. Would you like to change delivery destination?
Vendor Order Charge
Orders placed with Etico attract the following charges at an order level:
Zone
Estimated Delivery
Per Order Charge
Rural Surcharge
If order
>

$99

Countries
North Island (NZ)

3

to

5

days

$

6.00

FREE

South Island (NZ)

3

to

5

days

$

6.00

FREE
Product Specific Charges
This product, and any variation, is included in the vendor order charge.
For more information please refer to the Green Elephant Delivery Guide.
Returns
Under our No Worries Return you have 30 days, from receipt of cancellable goods, to notify the seller if you wish to cancel your order or exchange an item. Please refer to our Returns and Refunds Policy for further information and guidance on how to make a return.
Badges

Forest Friendly
This string tidy is made from FSC certified sustainable oak.

Less Landfill
Wood is naturally biodegradable, and the stainless steel scissors can be recycled. The wood is raw (has not been treated).

Buy Me Once
Creamore Mill employs the time honoured techniques of wood turning to produce exquisitely crafted products designed to be used & enjoyed over, and over and over again.