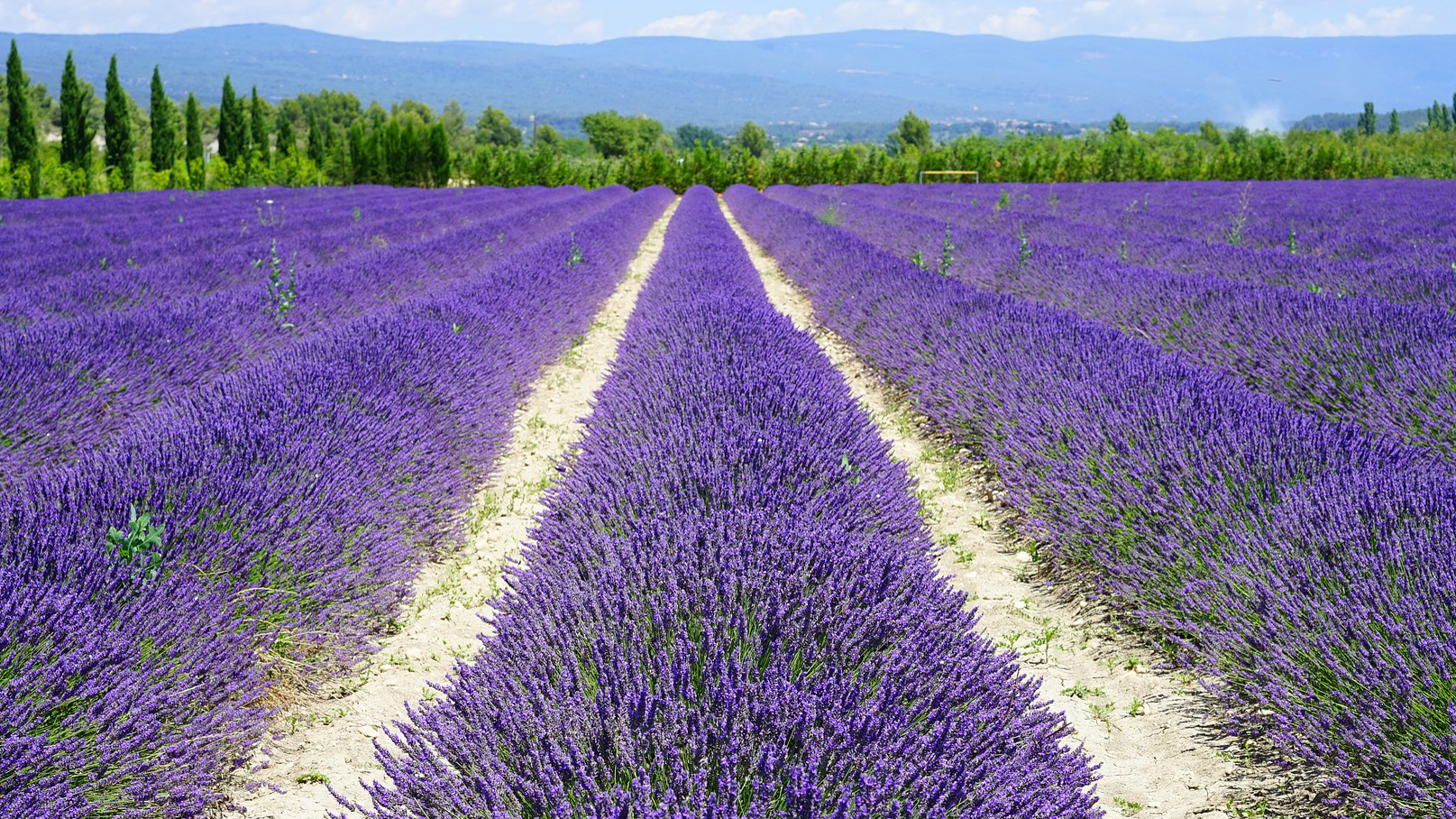 It's been a stressful few years what with a global pandemic and all…. and now the festive season is nearly upon us!! We're on a countdown to Christmas and it will be here before we can blink. It's a crazy time.
Stress is a part of everyday life for so many of us and it manifests itself in many different ways. Some people get grumpy and snappy (that's me…), some might get an upset stomach or a migraine, and others can suffer from insomnia or severe fatigue.
None of these symptoms are pleasant so it's important that we arm ourselves with a few tools to bring out when the stress strikes, which can help us to restore a sense of calm.
Lavender essential oil is one of the most versatile of the essential oils and research has confirmed that it is very effective at calming the nervous system. Lavender promotes the well-being of body, mind and spirit; an aromatic rescue remedy if you will. It's hugely popular in France where it is sometimes referred to as blue gold or blue magic because of its well documented therapeutic healing properties.
Sasha Viesnik is a qualified clinical aromatherapist with over 10 years experience. She founded La Sirene Aromatica in 2008 and she's shared with us her top 5 ways to de-stress with lavender essential oil in the run up to Christmas, or at any time when things just get a bit much.

1. Breathe in
Apply a couple of drops of lavender essential oil to a tissue or handkerchief. Carry it with you and breathe in to help relieve anxiety or a blocked nose.
2. Take a Bath
Add 6-7 drops of lavender essential oil to a warm bath. Swirl in some almond milk which will help to dissipate the oil into the bath water. If your muscles are sore, try adding some epsom salts as well which contain magnesium and can help relieve aching muscles.
3. Give your feet a treat
Soaking your feet in a foot bath can help to de-stress, relieve fatigue and ground the energy. Add 5 drops of lavender to a warm foot bath; add some sea salt for extra relaxation.
4. Steam tent
Pour boiling water into a stainless steel or ceramic bowl and add 6-7 seven drops of lavender essential oil. Lean over the bowl using a towel draped over your head to create a steam tent. Inhale deeply through your nose. Steam inhalations are great for unblocking the sinuses, soothing hayfever and allergies and can help with skin problems.
5. Roll-on
Keep a little lavender roll-on perfume in your handbag and apply onto your pulse points throughout the day to promote a sense of calm. Try the Pacific Blue Perfume (shown above), a lavender botanical perfume in a neat little roller ball dispenser from La Sirene. This little beauty contains True Lavender (lavandula angustifolia) which has sedative, skin healing, antibacterial and antiviral properties.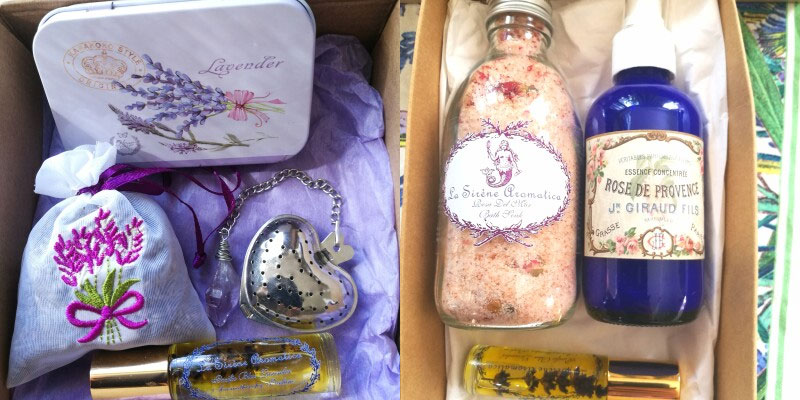 At the La Sirene Aromatica Store on Green Elephant, you'll find a treasure trove of aromatherapy treaments and remedies including some new gift sets which are great if you just can't decide….or need a gift. Sasha uses her knowledge and experience of aromatherapy techniques to bring us soaps, soaks, candles and perfumes with relaxation super powers!!
One of Sasha's special blends is Aroma Calm Elixir (pictured). It's a relaxing aromatherapy blend of organic pure essential oils, perfect for getting us through the chaos of the festive season. You get all the benefits of lavender and calming chamomile to help lower your stress levels and combat anxiety, Marjoram which is nurturing and helps to relax and calm the mind before bedtime and Orange and mandarin which act as a gentle sedative. This super-powered relaxing essence can be used in the same way as a lavender essential oil – it's lavender but more!!
Thanks so much to Sasha for being a contributor on our blog and sharing her top tips on how to use lavender essential oil to de-stress – something we are all in need of at the moment!! You can find this gorgeous Aroma Calm Elixir and more from La Sirene Aromatica at the La Sirene Aromatica Store on Green Elephant.