About

Wrapper's Delight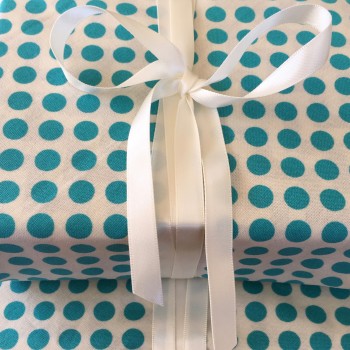 Wrapper's Delight provides a simple waste-free way to wrap gifts for any occasion!
Inspired by the Japanese art of furoshiki (wrapping and carrying goods in cloth), I wanted to create sustainable, beautiful and easy-to-use giftwraps.
My giftwraps are handmade in Wellington using cotton fabric with ties attached. No need for trees, scissors or sellotape! 
Why reusable gift wrap?
Wrapping paper is a great example of an unnecessary single use, throwaway item. Christmas time especially results in masses of single use wrapping paper, ribbons and bows.
Recycling wrapping paper is not always straightforward –paper that is shiny or decorated with foil or glitter ends up in the landfill. Some of the fibres used in cheap wrapping paper are not strong enough to recycle or reuse. And then there is all of the sellotape attached to the paper!
The best solution, in my opinion, is to avoid single use wrapping products altogether. Wrappers Delight provides a simple, wasteless way to wrap gifts. You can make your gifts look great and feel good about it at the same time. Simply use, reuse and repeat!
Gift wrap etiquette
There are no rules: keep them in the family, make them part of the gift, or ask for them back – it's all good!