About

Udderly Pure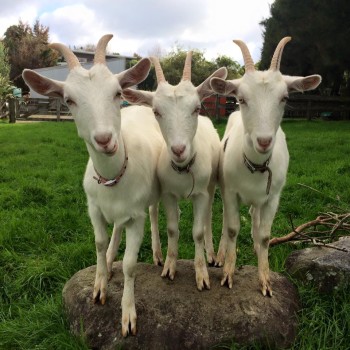 Growing up in South Africa and heading to New Zealand for some more adventure, Jeffie has always had a love for the great outdoors.  With a love of wildlife and natural health and wellbeing the original concept for Udderly Pure arose out of passion for combining these two loves together.
Blissfully blending quality essential oils and botanicals, including native botanicals such as kawakawa, Jeffie has literally put her heart and soul and hours and hours of research and development into Udderly Pure. Every single skincare product is packed full of health and wellbeing and some seriously positive good energy vibes!
For the past few years Jeffie has been hard at work refining her art of creating the most luxurious, natural goat's milk soaps. What is now presented is a rich, creamy product that is healing and divine for any skin.
Udderly Pure is a name synonymous with luxurious good health and wellbeing for the skin and takes care of everyone who uses it from the outside in.  Goat's milk is rich in natural moisturises, vitamins and minerals that it's wonderfully healing for all skin types and leaves the skin feeling amazing and looking more youthful and full of life.
Using techniques, processes and the right tools to create such beautiful skin care products takes passion and expertise so the end result is first-class.  Cleansing, nourishing and replenishing the skin this pure and simple skin care ritual has amazing healing effects good for your skin, and your own sense of wellbeing.