About

The Tui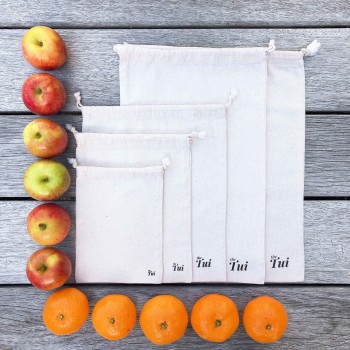 The Tui - natural cotton bags and accessory
Our Mission
We aim to make a positive impact on our unique and precious Earth.
Our Promise
We will donate 5% of our 'The Tui' profits to the Forest & Bird charity.
'The Tui' is a brand of eco-friendly products. Our business portfolio consists of beautifully designed, consumer household items. These items offer an environmentally friendly alternative to conventional everyday products.
​​Our brand name 'The Tui' has a deeper meaning to us. Being a New Zealand based company we value our breathtaking environment. Tui birds are a native species and unique to New Zealand. These birds are associated with life fulfilment, confidence and spiritual harmony. ​On the other hand, our products are carefully selected from small manufacturers in Vietnam. This country is also known for its natural beauty and cultural diversity. In Vietnamese, the word 'Túi' means 'bag' in English, which is the core item in our product range.