About

The Furnace Ltd.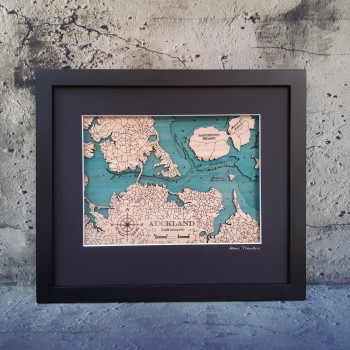 Auckland small size
Making beautiful and affordable artwork that will be treasured by its owner, without a negative impact on the planet is the goal of Wellington based design studio The Furnace. Husband and wife team Aran and Maeve design and make high quality bamboo art maps depicting the topography of New Zealand. Their initial range of hydrographic maps has recently been expanded to include iconic New Zealand mountains. Good design is central to everything this small company does.
For Aran Pudney good design does not just consider the use and look of an item but considers all aspects of how it is made, from selection of the materials, the processes required to make those materials, how the item is assembled, packaged, shipped and design life. Sustainability is a huge part of this 'cradle to grave approach'. Their 3d art works are made of layers of sustainable bamboo ply and framed in a FSC timber frame, hand painted using eco-friendly dyes and presented in an elegant eco-friendly gift box.
The Furnace has recently launched their Re/Cut collection. This is a range of smaller items designed by The Furnace specifically to make use of their bamboo offcuts, as they continue working towards zero waste. Their natural Christmas decorations are part of this collection.