About

Suzy's Baskets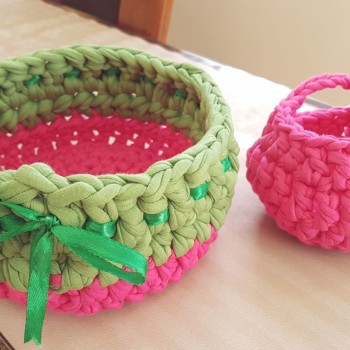 Hi all
My name is Shahinaz from Egypt but I have been in New Zealand since 2010. I'm a mother of 2 beautiful daughters.
I love walking in the nature ,cooking , gathering with my friends and also help new people came to NZ and I love handmade craft and crochet.
My store is about new unique and elegant crochet baskets for a good gifts or for  make your room looks tidy and modern. It's handmade from 100% recycled t-shirt yarn.
All the baskets are environment friendly .
Idea for use Suzy's baskets:
* Baby products gift.
* Organize your make up.
* Keep your accessories tidy.
* Small towels in the bathroom. 
* Girls gifts.
And much much more.
It's easy to clean and you can use it as a decor in your home.
Feel free to send me a message anytime .