About

SRS Clinics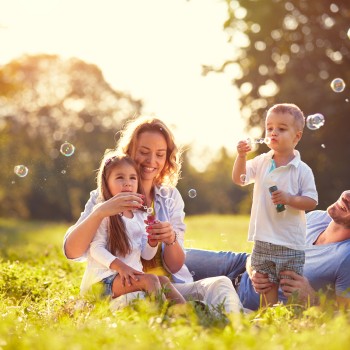 Natural & Organic healthcare and Beauty Solutions
We pride ourselves on the fact that all our treatments are 100% natural & organic, effective and have zero side effects, and that we have developed a reputation for excellence and incredible results.
SRS Clinics offer a comprehensive system of healthcare aimed at providing effective treatment for a wide range of medical conditions. We have over 25 years of experience in treating people suffering from chronic health conditions and has treated thousands of people throughout Europe, Australia and New Zealand.
SRS Clinics started its life in Europe, where demand for our high-quality range of effective health products meant our number of branches quickly expanded throughout various main centres in Germany, Switzerland, the Netherlands and Ibiza. Pharmaceutical interest in our company grew over time until SRS was approached for purchase by a reputable German pharmaceutical company.
SRS Clinics then established itself in the Southern Hemisphere, first in Australia and then in New Zealand, where we currently operate in various centres of the North Island.
All of SRS Clinics' products are free of animal testing and are manufactured in our own custom-built laboratory according to strict GMP (Good Manufacturing Practice) quality control standards so that you get the best quality product every single time.
All of SRS Clinics' treatments have a story behind them.
Every tonic started its life with the purpose of fulfilling the needs of a patient suffering from a particular chronic condition – heart disease, arthritis, chronic fatigue syndrome, cancer after-care, liver disorders and more.
Just like technology, disease is constantly evolving – and so are the organisms, behaviours and environmental factors leading to it. Nowadays, many people around the world suffer from the effects of environmental pollution, poor nutrition, lack of sufficient exercise, high stress, poor lifestyle choices and more – with the result that chronic diseases are on the rise and the leading causes of death in many developed nations around the world.
As a synergistic fusion of traditional Indian medicine, traditional Chinese medicine and modern science, SRS Clinics provides you with the best of what each discipline has to offer. Unlike others, we do not simply use glycerine or a few drops of essential oils, but rather the extracts from real living herbs combined to maximise the healing properties of each individual ingredient.
SRS does things differently. Unlike other companies that outsource their production and manufacturing capabilities, we prefer to keep everything in-house so we can make sure that every finished SRS product meets the high quality standards we set.
Internationally proven and proudly New Zealand-made, all SRS products are free of animal testing, have no side effects and have been safety tested by third-party laboratories in New Zealand and Germany – worldwide considered to be the 'gold standard' in safety testing.
Heavy metals and pesticide test results confirm that SRS health tonics are rated one hundred-fold safer than baby food, which typically has the strictest requirements for food safety.
Our custom-built, multi-million dollar SRS Clinics Laboratory operates according to stringent GMP (Good Manufacturing Practice) guidelines to ensure a high level of safety, hygiene and quality is maintained.
Stringent hygiene and safety guidelines are carried out according to GMP protocols to ensure purity of materials throughout all stages of the manufacturing process.
Dermatological Safety Testing
Performed in Germany and undertaken to ensure suitability of our final product for all skin types. This was performed on a range of volunteer test subjects, including normal healthy individuals, people with eczema, people with allergies and people with sensitive skin. SRS products were awarded the highest standard of safety available as regards the possibility of skin irritation.
Other Testing
Microbiological preservative challenge test
Specific gravity
Density
pH test (to conform within a set range, best suited to match the body's natural skin pH)
Glucose test
Water activity (AW value)
Heavy metal test (performed by a NZ laboratory)