About

purecomb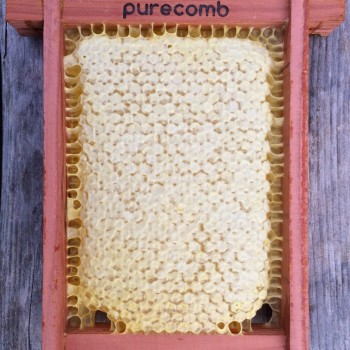 We are a small, family run beekeeping business located in beautiful Golden Bay and are truly fascinated by the life of bees!
Our hives are situated in remote locations amidst native bush. Here, the bees collect nectar from mostly Manuka, Rata and Kamahi flowers to create a delicious tasting native bush blend honey.
It's amazing to see how the bees build and fill the comb with honey. Our three children also enjoy observing  and learning about the bees and love to help out with beekeeping jobs.
Trying some of the fresh honeycomb from the hive is the best thing of beekeeping. We say it's a true gift of nature.
Our care and respect for the bees extends into care and respect for our natural environment, and we want to do our utmost best to reduce our ecological footprint.
We use environmentally responsible packaging and have minimised the packaging material as much as possible. The wood of the frames is sustainably harvested. The box is made from recycled cardboard and the frame is sealed in thin cellophane.
With our PureComb mini frames we like to offer you the experience of tasting honey just as the bees made it, unprocessed and untouched from the hive.