About

ProVida by Fourflax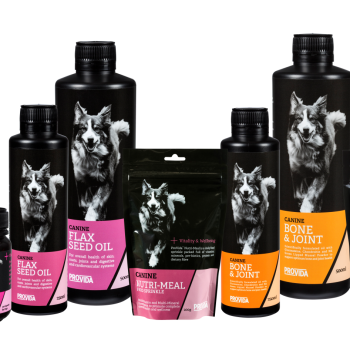 Inspired by the pure and fresh ingredients of New Zealand, ProVida brings passion and dedication into crafting a functional and results driven range of nutritious dietary health supplements that are easy to use and can be easily incorporated into the daily diet of our animals.
We are proud to work closely with our local, Mid-Canterbury farmers to obtain the finest New Zealand grown flax seed products that are used as core ingredients in our supplements.  Working with expert animal nutritionist, we then carefully select other premium quality ingredients that are proven to offer significant health and wellness benefits.  This enables us to create a complete range of functional products that address everyday concerns.
Our promise is to deliver superior nutritional supplements that are affordable, results driven and your animals will love!  We believe that our animals are a very special part of the family and they deserve nothing but the best.