About

Pip Pottage Designs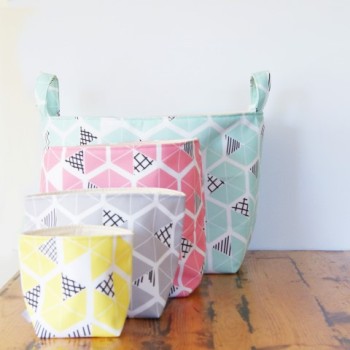 New Global Nomad Collection
Pip Pottage Designs is focused on creating eco friendly homewares and baby goods that suit modern lives, marrying fresh designs with eco friendly fabrics.
Practical, hardworking and pretty!
It's the creative outlet of Pip Pottage, a self taught surface pattern designer who's passionate about leaving the world in a better way than she found it.
Inspired and guided by her Mamma's professional seamstress career, Pip started her business  years ago in Canada when her first son was born.  Finding it difficult to find the "right" baby gear for her style in a sea of pastels, so she started making her own.
In the mean time you'll find carefully considered fabrics, selected because of their look AND their origin (be it organic cotton, hemp, recycled plastic bag polyester or from traditional family run businesses).
In between designing fabrics and stitching, Pip raises two rowdy boys who keep her on her toes and works for fellow online business Ash Hilton Jewellers.