About

Newflands ltd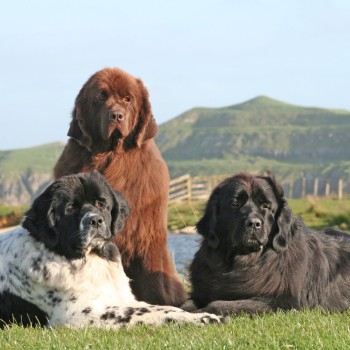 Healthy Pets Happy People
In the beginning 
"Searching for a local, sustainable fish oil supplement to improve the quality of a dog's life or even prolong it." This was my mission in life in response to the news that my beautiful Newfoundland dog, Rosie, had a terminal heart condition.
My search proved fruitless, so, I decided to use my experience as a veterinary nurse and teacher, with a sound knowledge of animal nutrition, to develop my own product.
Fuelled by the motivation to improve Rosie's welfare, saw the successful manufacture of my first animal health supplement. Subsequent testing was very positive and led to the launch of Newflands.
I am passionate about animal health and well-being, and do my best to conserve New Zealand's unique environment, so it's no surprise that all my Newflands products are locally sourced from sustainable resources and ethically produced.
A number of years on 
We have now a selection of fabulous products to support and care for the furry member of your family and help you give them the best quality of life while still supporting the environment we invite you to join us on our journey.