About

Natural Pet Remedies Store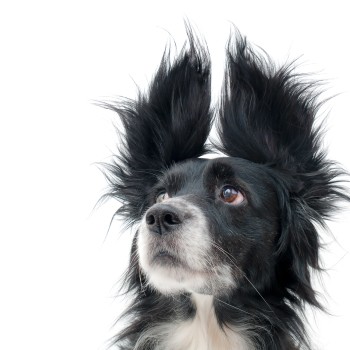 Loving your pets naturally
WHO ARE WE? 
Natural Pet Remedies Store was created by Debs Chase-Paterson Naturopath/Herbalist & pet lover in response to clients requesting more natural support for their pets.
Clients highlighted the need for a general pet tonic, digestive support, pet soother herbals & natural flea repelling support for their pets.  Hence the Natural Pet Remedies Store was created to meet that need.
WHY USE OUR PRODUCTS?
Pets are such an important part to our family and often need extra support.  Being GE free, additive free and made the traditional way, we provide a natural, chemical free range of products designed to support.
EASY TO USE
Drops in water, food or directly in mouth.

HOW CAN THESE PRODUCTS BE MATCHED TO YOUR PET?
We have multiple herbal extracts in our products, which are listed under each product and can be further researched, if you would like to know more about these herbals.  Please find below a summary of our recommendations: 
'OUCH" Moments Support drops
are recommended whenever there are minor ouch moments, or when needing ease of movement support, especially for our old-timer pets
Everyday Wellness Tonic
is recommended specifically to support nourishment for Zest-for-life.  This support blend provides traditional pick-me-up herbal extracts
Pet Soother Drops
are recommended for Travel, Grooming or Soothing, for example lonely pets, peaceful travel, for kennel training  or when your pet is being groomed or going into pet care.  Anytime extra soothing support is required, reach for the Pet Soother support drops.
Digestive Support drops
are recommended for extra support for Skin + Fur + Digestion.
Skin Soother Support Spray
is perfect for those annoying insect bites, support for soothing itchy skin and for using on any minor skin condition.  Soothing herbs combined with oxygenated colloidal silver in an instant use spray bottle
Supporting Herbals for Flea & Worm Drops
these drops are recommended for mild flea repelling action (use the Flea Kit for more comprehensive flea repelling support) and traditional herbal support for worms.
The Natural Support KIT for Repelling Fleas
our natural kit comes in two sizes and depending on use, can last for up to 3 months.  The small kit is suitable for cats and small dogs  and the large kit more suitable for medium and large dogs or a more economical choice for multiple pets in a household.  The only difference between the kits is the amount of ingredients.  The Kit consists of the Supporting Herbals for Flea & Worms Flea plus a  support powder that naturally repels fleas that can be rubbed into the fur or added to food.  Only a pinch is needed.
CAN MY PET USE EVERY PRODUCT?
Please find a list of our products below and which product would best suit your pet.  Match our support  product to your need
PET SOOTHER drops  Cats + Dogs + Horses
OUCH MOMENTS Support Herbals   Cats + Dogs + Goats + Humans
SKIN SOOTHER Support  Spray  Cats + Dogs + Horses + Humans
EVERYDAY WELLNESS Tonic  Cats + Dogs + Horses
DIGESTIVE SUPPORT  for  Skin, Fur, Digestion  Cats + Dogs + Horses
SUPPORTING HERBALS FOR FLEA &  WORMS Drops  Cats + Dogs
THE NATURAL SUPPORT KIT FOR REPELLING FLEAS (2 products)  Cats + Dogs 
SAFE PRESCRIBING?
All products can be used by cats and dogs and the pet product list above shows additional animals that can use specific natural pet products from our range
Kittens, tiny puppies and chickens, need to reduce drops down to 1-5 drops maximum a day or every second day

WHERE ARE NATURAL PET  HERBS SOURCED?
We source our herbs from New Zealand using wild crafted when available.  Sometimes it is necessary  to include herbs sourced globally due to our growing conditions  or lack of supply
Natural Pet Remedies Store seek to support for our pets and are not intended as a replacement for prescribed medication.  Your veterinarian is the expert on animal health
 L O V I N G  Y O U R  P E T S  N A T U R A L L Y