About

Natural Me Limited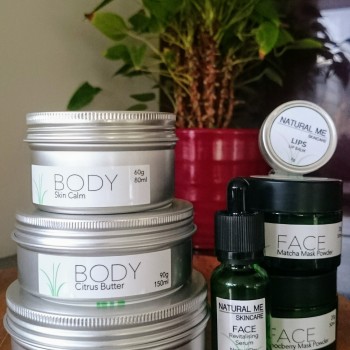 I (Katherine Jefferies), created Natural Me Skin Care in 2016.  
My journey began after watching my daughter struggle with  eczema and sensitive skin which I treated with chemical laden creams.  This concerned me greatly and didn't work.
Through research, I learnt about the dangers of the cocktail of chemicals I was using on my family's skin.  Our bodies have to fight hard to deal with the toxic assault from the chemicals in conventional skin care.  This reduces their ability to stave off other more serious threats.  Extended use of such chemicals has a cumulative affect and can result in disruptions to hormone levels, adverse skin conditions and skin sensitivities to name just a few issues.
We can't fully control our environment or remove all toxins from our food and air, but we can control what we put on our skin.
Natural ingredients have been used since ancient times and are tried and tested.  I want you to feel good when using my products, knowing they are beneficial for you without harming the earth.
I use natural, sustainable ingredients only and organic where possible.
Natural Me conducts no animal testing, except on the two legged kind!
All products are hand made, by me, in Mosgiel, New Zealand.