About

My Vita Bag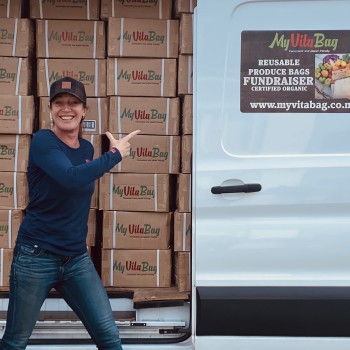 Dee Paranihi - My Vita Bag Owner
My Vita Bag has worked really hard to bring you a sustainable solution to plastic bags for your produce. Our bags are ethically made from 100% certified organic cotton designed to last you many years.
The bags can be used in the fridge and are machine washable. The muslin bags will help keep your produce fresher in the fridge and are also great for bulk foods like nuts, seeds and grains.
Dee Paranihi is the owner and operator of My Eco Vita and a busy mum to 4 children. Her children constantly guide her to saving the planet and the turtles and to be a good person. Be the change start somewhere, start with My Eco Vita.