About

Mara Botanical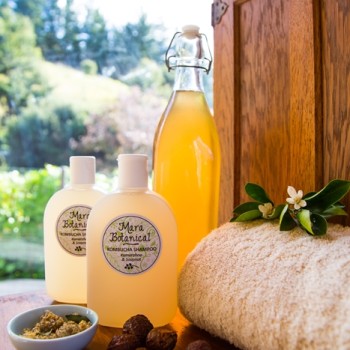 Safe for You and Safe for the Planet
Hello,  my name is Mara and I live in Kuaotunu on the Coromandel Peninsula.
I believe that cosmetic products should be safe enough to eat as well as completely harmless to the environment.
My keen interest in herbs and plants and hand making natural products from raw materials, teamed with a passion for brewing Kombucha was the perfect combination for inventing a product that is completely plant based yet still highly efficient.
Currently we have 3 hair products in our range: the original shampoo for normal or strong hair, a shampoo for very fine hair and a conditioner for long, dry or damaged hair.
Now we also have a herbal deodorant stick in our range, which is 24 hour effective and packaged in a biodegradable paper tube.