About

MAD Yoga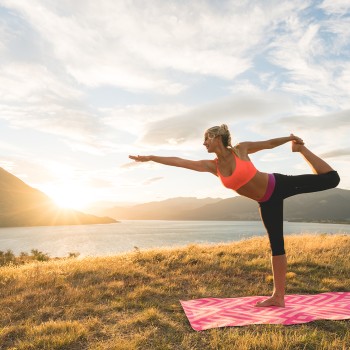 Ever been in a hot yoga class and witnessed all the sweat splashes and pools of perspiration on those poor PVC mats?
What about heading into Savasana and cringing as you lower your body down into a puddle of your own bodily fluid?
Ain't nobody got time for that Asana.
Look, not all of us has the mental discipline of Gandhi – stuff like that derails your focus and you end up finally rolling out the grubby beach towel you had in the boot of your car because in your mad dash out of the house, you realise all your good towels are in the wash.
MAD Yoga realises the merits of good hygiene, as well as the general aversion of cringey occurences in your yoga practices – you want to be in a state of Zen, not a state of disdain.
Our MAD Yoga Mat combines both a mat and a towel with our state-of-the-art bonding technology – the biodegradable microfiber suede upper is 100% bonded to the natural rubber sole.
This means that the suede won't curl up on the corners or fall apart after your first machine wash (yes, it's also machine washable!). The sweatier you get, the more traction you'll achieve.This also helps keep your poses stable and reduces risks of injuries. This is yoga, people, not a slip'n'slide.
MAD Yoga also realises another thing – yogis are usually creative, free-spirited people. So what's up with the bland yoga mats in colours like "peat green" and "truffle black". Who wants to practice yoga on a bed of moss or fungi?
Our MAD designs are pretty banging if we do say so ourselves, full of manic colours and rad prints – and this is the absolute basis of our brand, we promised ourselves we would never be boring and to always have fun. Yes, trying to do that Crow Pose and then immediately smashing your face into the mat is not exactly fun, but hey, at least your mat's on point.
Visit www.madyoga.co.nz for more information.