About

Kaori art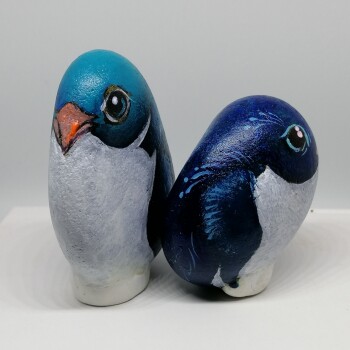 Kaori Jackson, I am an Otago based New Zealand wildlife artist, who live in nature reserve in Otago. My artwork is predominantly NZ native (forest) birds and flora hugely influenced by my surroundings.
I have been painting 3D stone creatures for over 7 years. I`ve recently been approached by Dr. Johanna Emeney to contribute a "how to" item for a young people`s book about the life and work of Sylvia Durrant, Auckland`s renowned bird lady, to be published by Massey University Press in 2023.
My wildlife oil paintings are available in limited number of prints, cushion covers, cards, perpetual birthday calendars. My latest eco-friendly wooden figurine is added to the range. Please visit and follow Kaori Art on Facebook for the detail.