About

greentrading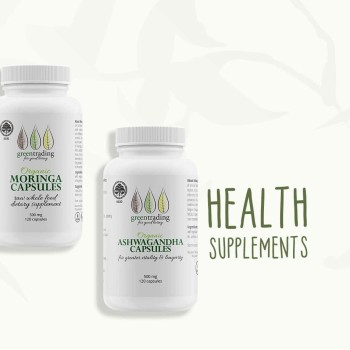 green trading product range
OUR DREAM
Why we got into business
Our dream began as a nightmare when our son was diagnosed with leukaemia. As a family we had to change the way we lived, with a new and focus way towards a cure for our son. We immediately turned to research and collected information on a number of organic and Bio-grown super-foods. We even looked at our past generations for guidance, on the natural products that were used to cure our illnesses in our childhood. The research turned to knowledge and the knowledge turned into a passion, a passion we want to share.
The results for our entire family were life changing, and now our son is healthy and working within our growing business.
OUR VISION
Our vision is to make our healthy living products accessible to the people that need them the most.
We want to gift you the experience of a new lifestyle with our products.
ABOUT US
Green Trading Company is a 100% New Zealand owned and family operated business.
We do not just source products; we are involved and invest in the manufacturing and R&D process. Our operation and office that are onshore and offshore helps provide and maintain the quality of our products.
OUR MANTRA
Just like you we are trying to do our best to care for the planet and act responsibly – with every part of its process we are consciously choosing products and services that minimize impact on the environment and enhance the lives of people living with poverty. We are always looking for better ways of doing things and be a part of creating a better future and good living.
If you have found us here you are probably, like us, trying to do your bit for the future of the planet by consuming responsibly. Our ethos here at Green Trading is to consciously choose eco-friendly products and services that minimize environmental impact and enhance the lives of people living with poverty. We source all of our suppliers on the basis that they must be working towards a better future for everybody, everywhere.
We personally visit many of our suppliers to see for ourselves that they tick all our boxes. We look for quality products and fair wages as well as safe and organic production techniques. Not only does every company we work with meet our high expectations, they often exceeded them by improving healthcare in their region and reducing the presence of hazardous organic materials in the environment.