About

Good Dog Club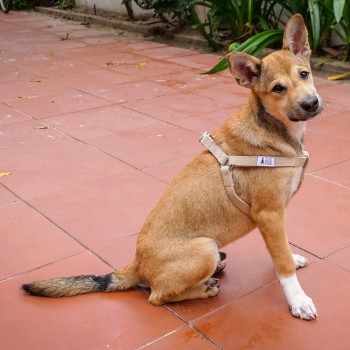 Banh Mi - One of the rescue dogs at Paws for Compassion
Our Story
Good Dog Club was inspired by the simple objective to help animals in need. During my travels in Vietnam it was clear that the street dogs were in serious need of help. From severe skin conditions to near dying on the street, I felt helpless to do anything about it.
Luckily I found out about Paws for Compassion, a local animal welfare centre in Da Nang who work their butts off to rescue, rehabilitate and rehome animals in need.
We donate 20% of profits to Paws for Compassion, so your purchase helps contribute to lasting change and happy lives for the good boys in Vietnam!
Why Hemp
Our dog walking gear is made from 100% natural undyed hemp fibre. Hemp is a great choice because it is strong and durable, hypoallergenic, antimicrobial and environmentally friendly.
We're proud of our products and know your best friend will love them too!