About

Fur Love Ltd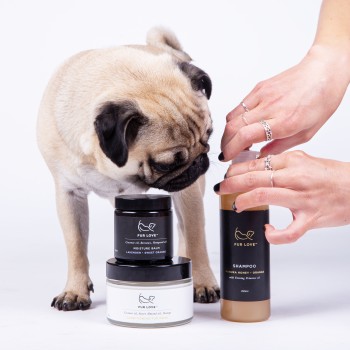 There's a special bond between dogs and their owners. It's a lifelong connection built on unconditional love. So it's natural to want to ensure your dog is as well cared for as any other family member.
This is the philosophy that inspires us.
Fur Love is accompanying the evolution of the dog as part of the family. It was created by passionate dog-lovers who simply wanted to find a range of products that was nourishing, rejuvenating, felt and smelt beautiful. They couldn't find anything suitable, so they got to work.
We are focused on the replenishment of skin and coat using high quality natural products, all non-toxic, gentle both to handler and beloved canine.  We use natural products with the highest sources of natural ceramides, natural oils and manuka honey, a proven natural antibacterial.  So our products are healing, and nourishing at the same time.  No Nasties. Good enough to eat.