About

Ecobubbles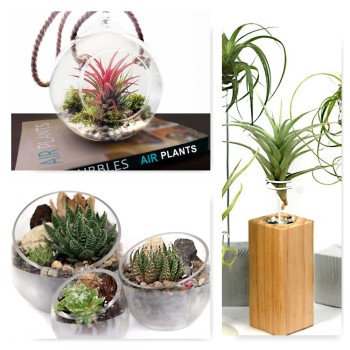 Ecobubbles, we specialise in easy care plants and environments. Grown and sent to you from beautiful Te Aroha.
The amazing Air Plant 'No Soil Needed', with their beautiful shapes and flowers, displayed in Ecobubble Air Trees, Terrariums and Air Plant Hangers
.
Strangely odd Succulents & Cacti Very little to do but to watch them grow and bloom. Each unique in shape and flower. In a Zen like porcelain pot or a Terrarium, they look fabulous.
Create a living world Create your own miniature living world with our Terrarium kits. Everything you need to make your own indoor garden, with Air Plants, Succulents, mosses and creatures
Gift a plant A Plant is a long-lasting living gift. Send an Ecobubble living gift to your friends, family, or work colleagues. Suits all occasions, happy or sad. Beautifully packaged prepared with love, include a card and your message.