About

Earthware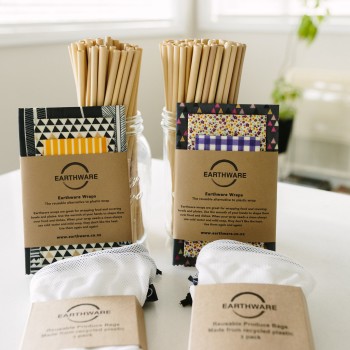 My amazing mum strongly believed in being kind to the environment and instilled these values in her kids. While my brothers have opted for life in the country, I am a city dweller who likes the odd espresso martini, you could call me the urban hippie of the family.
Earthware was conceived when I decided to make beeswax wraps for all my family members for Christmas. They were a hit and everyone wanted more. Word of mouth soon grew into my third baby; Earthware.
Living in the city and seeing the huge amounts of plastic waste produced every day can be overwhelming, but I strongly believe that by making small positive changes we can significantly reduce our impact on our extraordinary planet.
At Earthware our purpose is to eliminate single use plastic by creating reusable products that not only make a difference but are stylish and look good too!
Liv xx