About

Chewy Louis and the News Dog Bakery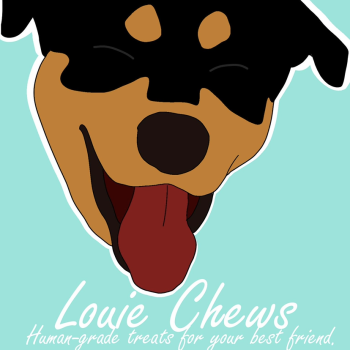 100% Organic 100% NZ Made
Our Louie's contain absolutely no additives, preservatives or nasties.
This is why we stand by our 100% Organic Louie's as anything in excess tends to be bad for us, and it's no different for our four-legged pals.
We cater for all sizes, breeds and ages :
Special Requests
Specific Dietary Requirements
Custom Orders
Birthday Paw-ty Packages
Personalised Biscuits
We only  use 100% fresh, 100% organic ingredients to promote overall and specific health conditions
Ingredient Sources
Huckleberry
Pic's Peanut Butter
Borics Food Market
Why Choose Louie's Organic Bakery?
Puppa Heaven
100% Organic & NZ Made Gluten Free Human-Grade Treats for your Puppa!
Zero Waste Packaging from NZ's Econic to keep your pooches organic delights fresh and scrumptious until they reach the safety of your environmentally friendly airtight container
Flick us an email and we will cook up a storm!
NZ Wide Delivery
Based in Auckland
Louie & The Crew