About

Bohome and Roam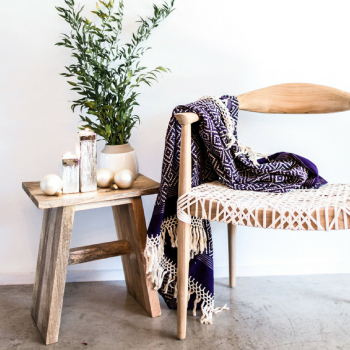 Featuring our Ara Collective Purple Flecos Throw
BOHOME + ROAM was founded out of aspiration to live more freely, more sustainably and more connected with planet, humans, body, and soul. Our ethos is to create a lifestyle where both design and ethics are not compromised, and to inspire other humans to do the same.
Each of our items have been carefully hand-picked and we are continuously sourcing new designs and limited editions.
Our suppliers work with Artisans in the developing world, empowering communities to rise above poverty by providing sustainable employment, for a fair price, in healthy working conditions.
"Every time you spend money you're casting a vote for the type of world you want." Anne Lappé.  Join us in becoming an agent of change.