About

Bento Ninja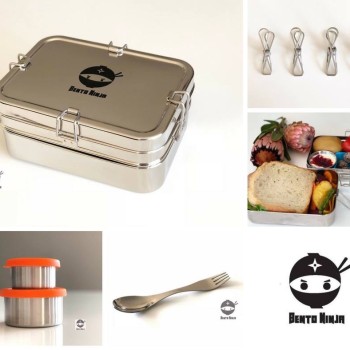 Hi-quality stainless steel products by Bento Ninja
Are you sick of your kids breaking the precious plastic bento boxes? What about breaking and perishing plastic clothes pegs?
No one likes broken plastic products, only to end up in the landfill.
Bento Ninja is proud to deliver environmentally friendly, sustainable and high-quality stainless steel products at accessible prices.
Our bento lunch box is versatile and adaptable, to be able to use from toddler to adult life. A lifetime lunchbox for your whole family and lifestyle.
Our stainless steel clothes pegs are SS 304 or marine grade 316. Superior quality finish and bigger stong sizes.
Bento Ninja team is based in Christchurch NZ, small family business with the love of our earth.
Let's save our earth together, start plastic-free life now