About

Artyfacts Design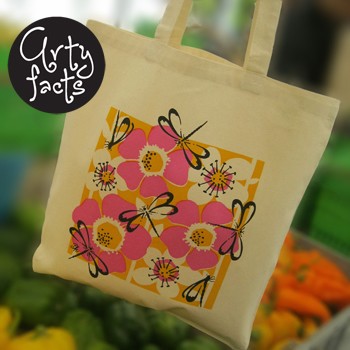 Our arty eco shopping bags are truly eco.
CHRISTMAS ORDERS: Please note that only orders sent to Auckland locations can be delivered before Christmas.
We're artyfacts. We love artyfying things. Aesthetics and ethics are equally as important to us. We believe things should look good and be good too.
We're old enough to have learned our craft back in the day before cheap imports and technology overtook the world, and although we can now photoshop and build websites with the best of them, we've never forgotten our roots. We handcraft, handprint and (shock, horror) even hand paint arty stuff to decorate your home, wear on your shoulder and give as gifts.
Our brief to ourselves is that everything we create needs to be good in some way: upcycled, recycled or repurposed, with new products created as sustainably as possible. We're committed greenies and we make it a mission to support local manufacturers and businesses. It isn't a perfect world by any means but we're constantly trying to find better ways to do things.
We hope you enjoy our eco art as much as we enjoy creating it.