What was the most challenging thing you've had to manage in 2020??
Not being able to visit my mother or my daughter during the lockdown. Talking on the phone or via video call is just not the same…. you can't hug or be there for them.
How has Covid affected you personally..??
It's made me revaluate my life and helped me figure out what really means the most to me. I've realised it's the people in my life that are the most important, so I'm placing more emphasis on my relationships and investing more into them than ever before.
Use five words to describe 2020
Treasuring friends and family more.
What are you most looking forward to in 2021 (and beyond)??
Being able to travel overseas and visit family and friends again, without the threat of Covid. That is going to be awesome!
What is your favourite Christmas memory or tradition?
My favourite Christmas memory is back when our son was only two weeks old. My husband bought him a Tonka truck and he was so small that he fitted in the back of it…such a cute photo and memory.
What do you like to eat at Christmas?
I am a vegetarian (the only one in the family) so I make a totally delicious mushroom and French lentil pithivier with a red wine sauce. For dessert we just have to have Tiramisu.
Who do you normally spend Christmas with and is there anyone you will be missing this year due to covid?
I normally spend Christmas with my husband, mother, daughter, son and daughter in law and our two beautiful grandchildren. Later on in the day we spend time with my husband's side of the family. This year we will be missing our daughter who is in America right now.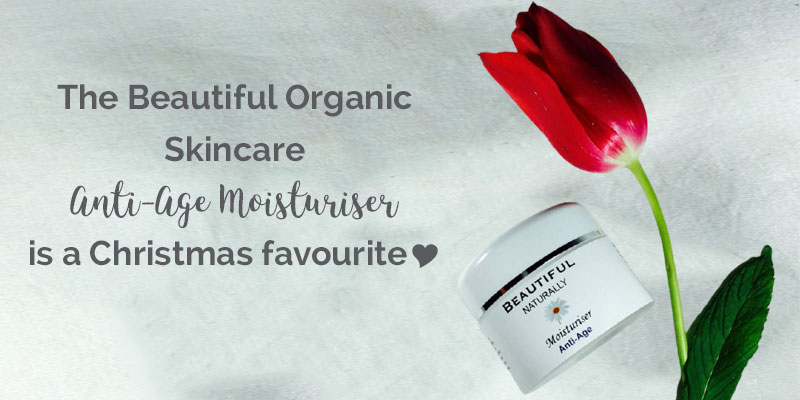 What is your most popular (and/or your favourite) Christmas product and why?
The most popular product in my range is the Beautiful Anti-age moisturiser with hyaluronic acid. It is lovely and light but really hydrating for drier or more mature skin. It's delicately fragranced with New Zealand lavender oil and makes a beautiful gift at Christmas.
What's your top tip to help people that want to support small Kiwi businesses this year..??
If you have a product that you buy regularly but is made overseas, have a look online (on websites like Green Elephant!!) and see if you find a similar product made by a Kiwi business, and choose this instead!!
What can customers expect when they shop with YOU (versus a high street chain store)…??
If you shop with me, you'll be getting premium quality skincare products that don't contain any hidden nasties. I make and sell products that are designed to work, using my experience as a professional Beauty Therapist. I really care about my customers and am only too happy to chat and give advice about what might work for you!!
Carey has been on the Green Elephant marketplace for over three years now. She's always friendly and puts her customers first. Her goal with Beautiful Organic Skincare was to create a range that was effective from only the finest natural and organic ingredients. When you buy one of her products, she really wants you to love using it and love the results you get!!!
You can check out her full range of products over at the Beautiful Organic Skincare Green Elephant Store, and this week only, she is offering 25% off everything!! Enter the code BEA25OFF at the checkout to claim your discount.
Thanks so much for sharing your story with us Carey. I love the sound of your mushroom and lentil pithivier and we too are looking forward to the day when international travel becomes possible again.