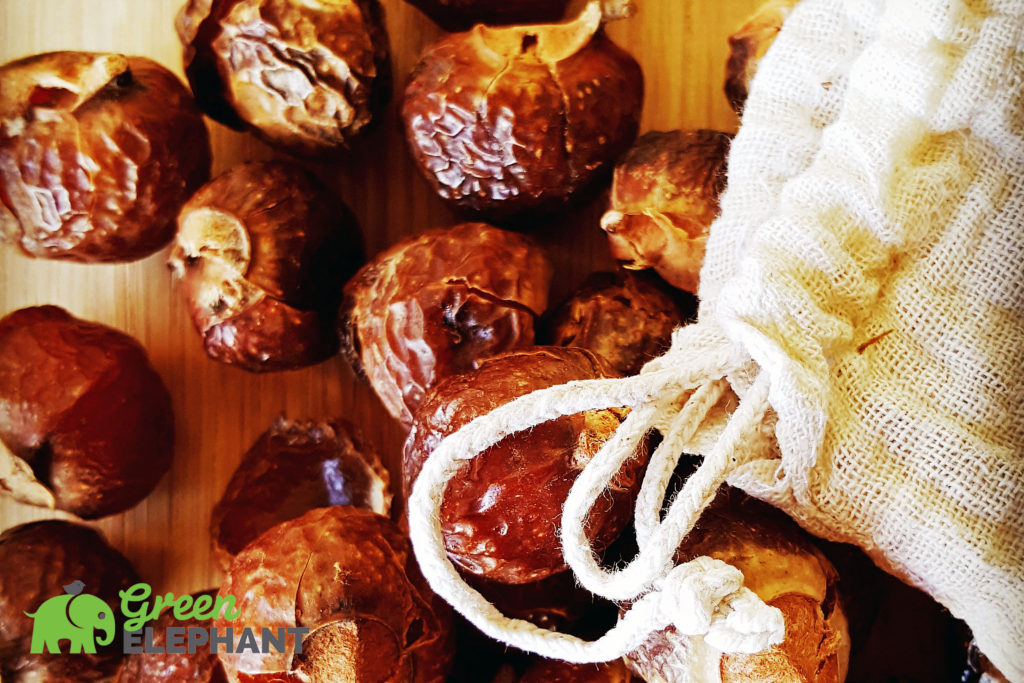 Last month I was lucky enough to visit Dunja at her home in the Bay of Plenty. Dunja and her husband Serge are from Switzerland and it's plain to see that their family values are 'old school' and very much grounded in nature and tradition. I am welcomed by an adorable tee pee in their living area and a fabulous (and rather giant) hand made wooden marble run. I'm guessing these are for the amusement of their 4 year old daughter rather than for Serge…!! There is also a huge basket full of handknitted teddies and dolls – not much plastic to be seen…
A Supermarket Avoidance Challenge
Dunja tells me she is undertaking her very own 'less plastic' challenge, spurred on by Plastic Free July. She is avoiding supermarkets completely for 6 months. It has been exactly that – a challenge, but one she has embraced. She has shopped at local butchers and grocers, and although she doesn't like the extra driving that 'shopping around' entails, she's enjoying the experience and feels more comfortable doing things in a less waste way.
From Switzerland all the way to New Zealand
Dunja and Serges' kiwi journey began 16 years ago when they went 'on their travels' and came across a land of opportunity – New Zealand. They were so taken with the landscapes and the friendly attitude of the locals that when they returned to Switzerland, it no longer felt like home. A few more years later and they had packed up and made the move. Dunja remembers feeling the pull of the possibilities New Zealand offered and after 11 years here, they have never looked back.
The Family Business
The family soap nuts business, SoapnutsNZ, started off as a small project for Serge. Soap nuts had been a reliable fixture in their laundry back in Switzerland, mainly because they contain no chemicals, but also because they're effective at washing clothes and when they are 'spent' (after 3 to 6 washes), they go on the compost. This makes them a very low waste and sustainable choice when it comes to laundry!! But when they tried to source them here, they drew a bit of a blank. So Serge started importing them from India and became a small scale distributor.
Fast forward 8 years and Dunja now runs SoapnutsNZ as well as managing their other online eco retail business, the EcoWarehouse. She's also a mum to their 4 year old daughter who is due to have a sibling soon…. Busy times!!
What is a Soap nut??
So, who's heard of soap nuts..?? Or Soap Berries or Washnuts as they are sometimes referred to… They sound weird…right..?? Well, they come from a tree in the same family as the Lychee, the Sapindoideae family which has up to 12 recognised species. They are commonly grown in India and China but can also be found in many parts of North America.
Dunja sources her soap nuts from India. The trees grow 'wild' on government property and whilst they are not a certified organic crop, there are no fertilisers or chemicals used to treat the trees or the fruits. The nuts are harvested by local farmers who work under contract for Dunja's supplier. The workers are provided with food, shelter, clothes, money and medicine and are employed in a fair trade environment. So, all in all, the product is natural as well as ethical.
After harvesting, the soap nuts are dried in the sun before the seed is removed from it's outer shell. And it's these shells we are interested in, because they contain natures very own version of soap, saponin.
And how do they work??
Saponin is produced by many plants and as it's toxic to bacteria and funghi, it forms part of the plants natural defense system. Have you ever heard that spraying your plants with a weak solution of washing up liquid (soap) will get rid of pesky pests…?? Well, now that makes a little more sense….!! The saponin contained in the soap nut shell is released when the shells get wet and the result is a light sudsy solution which acts as a mild detergent.
The shells are used widely in India for washing clothes and dishes and in it's liquid form, there are a huge number of household uses including shampoo!! Dunja makes her own liquid soap by boiling up a handful of soap nuts with about a litre of water and simmering for ten minutes. After straining, the liquid soap is ready to use all around the house and garden. If you're not into cooking up your soap nuts, you can buy the liquid ready made.
Growing her Own Soap nuts
Looking forward to the next 5 years, I asked Dunja where she would like to see her business. One thing she would love to change is the importation of the soap nuts. This raises the carbon footprint of an otherwise completely sustainable product so it doesn't sit comfortably with Dunja. She would dearly love to have her own soap nut trees to cater for kiwi demand and has planted some of the seeds as an 'experiment'. Her largest tree is 7 years old, but it can be 9 years before any sign of a harvest. So we might have to wait a bit longer for a 'grown in New Zealand' product!!
It was a pleasure to meet Dunja in her home. 'Doing the right thing' is clearly very important to her and something she and her family want to make possible for others. If you haven't tried soap nuts yet…give them a go!! We have. And I'll admit…I was sceptical. But I'm pleasantly surprised – they have done a great job so far. I have yet to find a washing powder – chemical free or not, that cleans our clothes perfectly but pitched against some of the mainstream brands of washing powder that promise all sorts, the soap nuts are holding their own!!
Giveaway Time!!
And thanks to Dunja and SoapNutsNZ, we have a Soap Nuts Giftpack to give away to one lucky reader. This includes a 250g box of soap nuts which should see you through up to 90 washes and an essential oil!! And as a bonus…Green Elephant will include a $20 voucher to spend on anything you like on the marketplace. Just head over to the giveaway on our Facebook page, tag a friend in the comments section, and tell us why you'd like to try soap nuts in your laundry – easy!! [Competition now closed!]