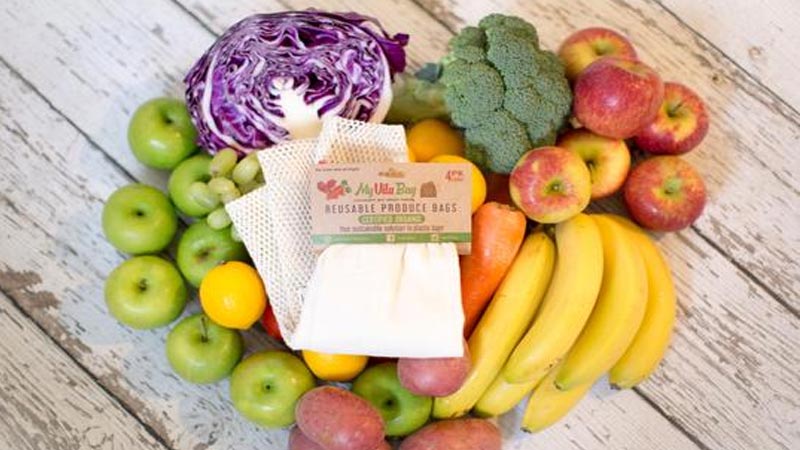 Now that plastic shopping bags have been banned (great move we think), most of you will be getting into the habit of taking your reusable shopping bags with you. We have raved about reusable shopping bags for ages and it's great to see them being used and promoted more widely now.
But what's next..?? Reducing your plastic footprint when shopping (and especially grocery shopping) isn't just about checkout bags. If you're looking to reduce your single use plastic even further, how can you take it to the next level…???
We've compiled a short guide with some tips about what you can use so you leave the supermarket with minimal plastic. Sure, there is bound to be some plastic in your trolley (unless you are a plastic free ninja already), but don't feel bad about this as it takes practice to master waste free shopping. Moving towards LESS plastic packaging and making small changes one at a time is way better than not doing anything.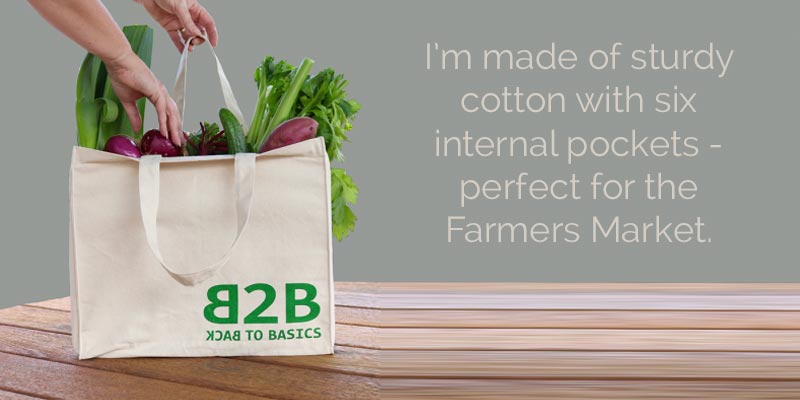 1. Reusable Shopping Bags for Groceries
Although you can purchase paper bags at the checkouts, this is just another incentive for you to make sure you take your reusable bags with you when you're shopping. Please don't leave them in the car or on the bench at home….!! Unless you can reuse the paper bags multiple times, they are still a single-use item and whilst they can be recycled, REUSE is still better than SINGLE USE.
For a weekly grocery shop for a family with children, you're likely to need at least four large shopping bags. I prefer ones with a gusset for grocery shopping because I find they carry more and it's easier to stack and pack the shopping so the bag stands up in the boot of the car.
It's also important to get strong bags with sturdy handles to carry things like tins or glass bottles without tearing. Jute or a thick canvas are great options.
2. Foldable Shopping Bags
Another thing I recommend is to have a foldable shopping bag in your handbag at all times. I have one in each of the handbags I use regularly. There are lots of colourful and elegant designs out there and these bags fold away so are small enough to fit anywhere and go everywhere!! They come in handy for any sort of shopping and I have even used mine for emergency supermarket shopping or impromptu farmers market visits.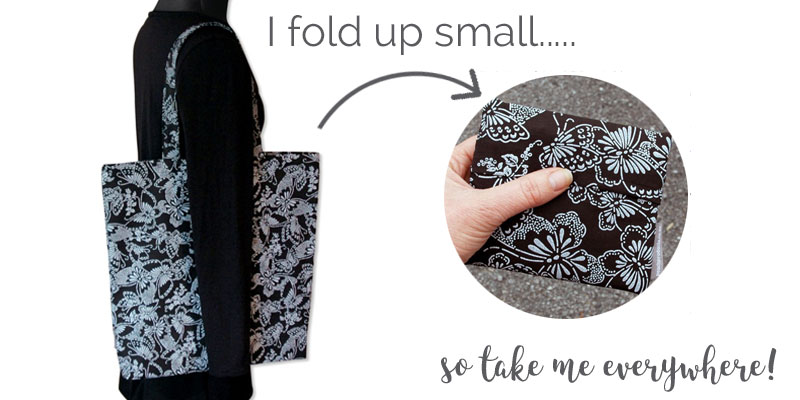 3. Produce Bags
Next on the list is produce bags. You know those rolls of thin bags that are placed all around the fresh produce section…?? Well, for some reason these haven't been banned yet and if you're anything like me you might need 6 or more of these per shop. They are for holding your loose fresh fruit and veg like apples, oranges, onions and beans – a tricky job without a bag.
There is a great range of reusable produce bags to choose from now. Some are super stretchy, some are mesh or string, some are colourful and striking. All of them are designed to be strong enough to hold your fresh produce but to weigh very little on the scales so you can get your apples weighed in your reusable bag with no fuss. I keep a set of produce bags with my stack of shopping bags so they are all ready to go with me when I'm going waste free shopping.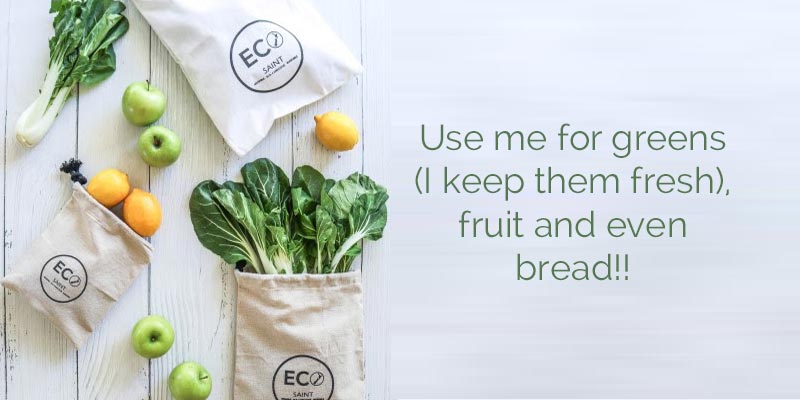 4. Bulk Bin Bags
Shopping from bulk stores or from the bulk bins in the supermarket is a great way to reduce the amount of packaging you take home. You can shop for all sorts of pantry staples from bulk bins including flour, cereals, nuts and seeds, pasta, dried fruit and grains.
Just like reusable produce bags, the same idea applies here. Instead of using the zip lock plastic bags provided, taking your own reusable bags or containers means less waste. If you're shopping for things like flour or rice, you'll need bags that have a tighter weave than most of the produce bags so the grains don't escape through the holes!! There are bags that are designed especially for this purpose, but a sturdy calico or cotton drawstring bag would also do the trick.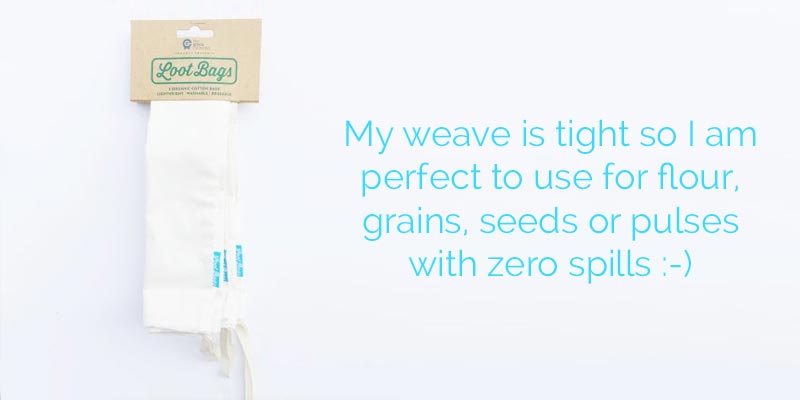 5. Reusable Containers
If you shop at the deli counter of the supermarket or visit the butcher, take your own container along. Most shops are happy to oblige and will weigh your pot and zero the scale before putting in your meat, olives or whatever!! They'll put a sticker on your container with the price but don't worry – they usually peel off easily!!
So, if you're all set and got the reusable bag habit going strong, try taking your less waste journey to the next level with these easy and totally doable tips. You got this xx
For heaps more info including great tips to help you with litterless lunch boxes and reducing waste at home head to the Green Elephant Blog.