The ECO Floss

20 May 2021

(

3.7

from

3

Ratings) Read Reviews
$

5.22

excl GST

Does not ship to United States of America
Deliver To: United States of America [change]
Est. Delivery: Not available for this Destination

The ECO Floss is a compostable Dental Floss. Compostable Dental Floss!! This one is mint flavoured.

Our dental floss is made from a PLA. A compostable Plastic. It comes in a re-usable Glass dispenser. Making it convenient to carry.

Read More
Tweet
The ECO Brush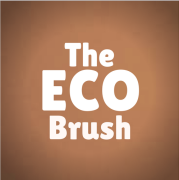 Our number one priority at The ECO Brush is to create an affordable and accessible Bamboo Toothbrush.
Reviews
The floss slides well between teeth, and has a subtle taste of mint. I love the reusable glass jar!

Really wanted to love this but it breaks all the time. And the strands get stuck between teeth

Exactly what I've been looking for! Love the glass container too.
Delivery & Returns
Delivery
This product is dispatched to you by The ECO Brush. Would you like to change delivery destination?
Vendor Order Charge
Orders placed with The ECO Brush attract the following charges at an order level:
Zone
Estimated Delivery
Per Order Charge
Rural Surcharge
If order
>

$25

Countries
North Island (NZ)

3

to

5

days

$

4.75

$

4.50

$

5.50
South Island (NZ)

3

to

6

days

$

4.75

$

4.50

$

5.50
Waiheke Island (NZ)

3

to

5

days

$

4.75

$

4.50

$

5.50
Product Specific Charges
This product, and any variation, is included in the vendor order charge.
For more information please refer to the Green Elephant Delivery Guide.
Returns
Please choose carefully as unfortunately this product is not eligible for our No Worries Return due to Due to Hygiene reasons we cannot offer returns. However, If you do have a problem we would love to try and help you sort it out. Please get in touch if you do have any issues. Please refer to our Returns and Refunds Policy for further information.
Badges

Positive Packaging
Our boxes are compostable and the glass jar can be refilled to be used again and again

Less Landfill
Our dental floss is compostable. Nothing from our product needs to go anywhere near a landfill

Compostable
Our dental floss is made from PLA making it completely compostable. It comes in a glass jar with a stainless steel lid that is intended to be refilled and re-used!