The ECO Floss – Refill Pack

21 May 2021

$

6.96

excl GST

Does not ship to United States of America
Deliver To: United States of America [change]
Est. Delivery: Not available for this Destination

Obsessed with our ECO Floss and need a refill?
Our ECO floss is made from a compostable plastic called PLA. It comes in a glass dispenser, perfect to reuse and keep sanitary.
Refills: Each box of Refills comes' with 2x Rolls of our Floss.

Read More
Tweet
The ECO Brush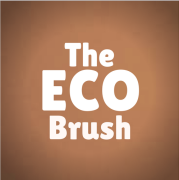 Our number one priority at The ECO Brush is to create an affordable and accessible Bamboo Toothbrush.
Delivery & Returns
Delivery
This product is dispatched to you by The ECO Brush. Would you like to change delivery destination?
Vendor Order Charge
Orders placed with The ECO Brush attract the following charges at an order level:
Zone
Estimated Delivery
Per Order Charge
Rural Surcharge
If order
>

$25

Countries
North Island (NZ)

3

to

5

days

$

4.75

$

4.50

$

5.50
South Island (NZ)

3

to

6

days

$

4.75

$

4.50

$

5.50
Waiheke Island (NZ)

3

to

5

days

$

4.75

$

4.50

$

5.50
Product Specific Charges
This product, and any variation, is included in the vendor order charge.
For more information please refer to the Green Elephant Delivery Guide.
Returns
Please choose carefully as unfortunately this product is not eligible for our No Worries Return due to For hygiene reasons our Floss cannot be returned. Please refer to our Returns and Refunds Policy for further information.
Badges

Positive Packaging
All of our packaging can be either recycled or composted.

Less Landfill
By refilling and using our eco floss you're saving another plastic floss dispenser going to landfill!

Compostable
Both the packaging and the floss itself is compostable!