Bamboo Toothbrush | The ECO Brush

21 May 2021

(

4.7

from

3

Ratings) Read Reviews
$

3.48

excl GST

Does not ship to United States of America
Deliver To: United States of America [change]
Est. Delivery: Not available for this Destination

The ECO Brush works just like a normal toothbrush but is better for the environment. Our packaging is 100% compostable.

When you are done with your toothbrush you can pull out the bristles with pliers and then compost the handle.

Read More
Tweet
The ECO Brush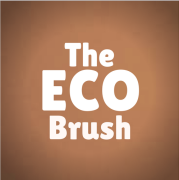 Our number one priority at The ECO Brush is to create an affordable and accessible Bamboo Toothbrush.
Reviews
Good eco-friendly way to help the planet. Little smaller head than I thought. Watch out for splinters.

Love this brush, so happy to not be using plastic now

Nice soft bristles that clean thoroughly. Not packaged in plastic. Will buy again.
Delivery & Returns
Delivery
This product is dispatched to you by The ECO Brush. Would you like to change delivery destination?
Vendor Order Charge
Orders placed with The ECO Brush attract the following charges at an order level:
Zone
Estimated Delivery
Per Order Charge
Rural Surcharge
If order
>

$25

Countries
North Island (NZ)

3

to

5

days

$

4.75

$

4.50

$

5.50
South Island (NZ)

3

to

6

days

$

4.75

$

4.50

$

5.50
Waiheke Island (NZ)

3

to

5

days

$

4.75

$

4.50

$

5.50
Product Specific Charges
This product, and any variation, is included in the vendor order charge.
For more information please refer to the Green Elephant Delivery Guide.
Returns
Please choose carefully as unfortunately this product is not eligible for our No Worries Return due to Unfortunately, this product is not eligible for a no worries return due to hygiene issues. Please refer to our Returns and Refunds Policy for further information.
Badges

Positive Packaging
All packaging can be recycled or composted.

Less Landfill
The handle of The ECO Brush is compostable.

Compostable
Our toothbrush handles are made from bamboo so are completely compostable! At the moment there is no compostable alternative for a toothbrush bristle so these will still need to go into landfill for now.