Wine holder

08 February 2020

$

28.00

excl GST

Does not ship to United States of America
Deliver To: United States of America [change]
Est. Delivery: Not available for this Destination

— Original Design —

Take to the party, Great gift for Wine Lovers, Wedding, Celebration Event,
Organic lovers.
Take back home a piece of NZ.

– Reusable
– Lightweight
– Iconic Flax Branding mark

NOT INCLUDED wine bottle

Read More
Tweet
Product Information
| | |
| --- | --- |
| Product Dimensions: | W80 H280 D80 |
Temame Green Design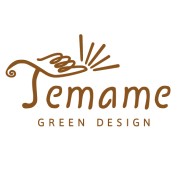 Creating unique, hand- crafted, practical use, contemporary flax woven products for organic, interior lover
Delivery & Returns
Delivery
This product is dispatched to you by Temame Green Design. Would you like to change delivery destination?
Vendor Order Charge
Orders placed with Temame Green Design attract the following charges at an order level:
Zone
Estimated Delivery
Per Order Charge
Rural Surcharge
Countries
North Island (NZ)

2

to

4

days

$

5.00

$

3.00
South Island (NZ)

1

to

3

days

$

5.00

$

3.00
Waiheke Island (NZ)

2

to

5

days

$

8.00

$

3.00
Australia

3

to

5

days

$

8.00
Product Specific Charges
This product, and any variation, is included in the vendor order charge.
For more information please refer to the Green Elephant Delivery Guide.
Returns
Under our No Worries Return you have 30 days, from receipt of cancellable goods, to notify the seller if you wish to cancel your order or exchange an item.   Please refer to our Returns and Refunds Policy for further information and guidance on how to make a return.
Badges

Handmade
The process of craft production is using less wasteful materials and less energy than factory made one.

Less Landfill
All material which I used was only flax. Care for the world we live in

Made in New Zealand
The material which I am using is flax from NZ , and made them in NZ