Kids' Collection Beeswax Lunch Food Wraps – SUPERHEROES

26 August 2019

$

15.00

excl GST

Does not ship to United States of America
Deliver To: United States of America [change]
Est. Delivery: Not available for this Destination

Our Kids' Collection Beeswax Wraps are made with love and contain organic beeswax, jojoba oil and tree rosin so they don't crack and they STICK properly 🙂

Generous 250 x 250mm size which easily covers sandwiches and bowls!

Read More
Tweet
Product Information
If you would like a custom size and pattern please let us know!
nectar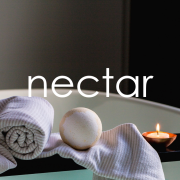 Enjoy export-quality, ethically produced organic bath and beauty products for the whole family in sustainable packaging. Proudly made in NZ.
Delivery & Returns
Delivery
This product is dispatched to you by nectar. Would you like to change delivery destination?
Vendor Order Charge
Orders placed with nectar attract the following charges at an order level:
Zone
Estimated Delivery
Per Order Charge
Rural Surcharge
Countries
North Island (NZ)

2

to

3

days

$

5.00

$

3.00
South Island (NZ)

2

to

4

days

$

5.00

$

3.00
Product Specific Charges
This product, and any variation, is included in the vendor order charge.
For more information please refer to the Green Elephant Delivery Guide.
Returns
Under our No Worries Return you have 30 days, from receipt of cancellable goods, to notify the seller if you wish to cancel your order or exchange an item.   Please refer to our Returns and Refunds Policy for further information and guidance on how to make a return.
Badges

Animal Friendly
We never test on animals!

Handmade
Handmade in our soap kitchen in our kauri cottage at Howick Beach

Made in New Zealand
Proudly made in Auckland NZ

Organic
All ingredients including the cotton are organically produced

Pure and Safe
Jojoba oil helps to sanitise our wraps for multiple uses and we use organic cottons for food-safety