Dog Shampoo Bar 120g

15 September 2020

$

15.00

excl GST

Does not ship to United States of America
Deliver To: United States of America [change]
Est. Delivery: Not available for this Destination

Soothe and enrich your dog's coat and skin with our specially formulated dog shampoo bar enhanced with NZ Manuka Essential Oil, known for being antiseptic, anti-fungal, anti-inflammatory and absolutely hated by fleas and other insects!

Read More
Tweet
Product Information
Ingredients - Saponified Oils of Coconut and Olive, Shea Butter, Manuka Pure Essential Oil
nectar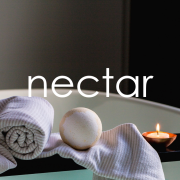 Enjoy export-quality, ethically produced organic bath and beauty products for the whole family in sustainable packaging. Proudly made in NZ.
Delivery & Returns
Delivery
This product is dispatched to you by nectar. Would you like to change delivery destination?
Vendor Order Charge
Orders placed with nectar attract the following charges at an order level:
Zone
Estimated Delivery
Per Order Charge
Rural Surcharge
Countries
North Island (NZ)

2

to

3

days

$

8.00

$

3.00
South Island (NZ)

2

to

4

days

$

8.00

$

3.00
Product Specific Charges
This product, and any variation, is included in the vendor order charge.
For more information please refer to the Green Elephant Delivery Guide.
Returns
Under our No Worries Return you have 30 days, from receipt of cancellable goods, to notify the seller if you wish to cancel your order or exchange an item. Please refer to our Returns and Refunds Policy for further information and guidance on how to make a return.
Badges

Animal Friendly
We never test on animals but we use this product on our own dogs!

Handmade
Handmade in our soap kitchen in our Howick Beack kauri cottage

Made in New Zealand
absolutely!

Organic
all ingredients are organically produced

Pure and Safe
nectar is known for making sure all ingredients are skin-safe