Hemp Oil Shampoo Bar by Naturally Coromandel

10 December 2020

(

5

from

1

Rating) Read Reviews
$

10.00

excl GST

Does not ship to United States of America
Deliver To: United States of America [change]
Est. Delivery: Not available for this Destination

This shampoo bar is rich in essential fatty acids and vitamin E and the hemp oil promotes shiny, healthy hair.

Suitable for all hair types.

Ingredients: Saponified olive, coconut, castor, and hemp oils, and shea butter.

Read More
Tweet
Naturally Coromandel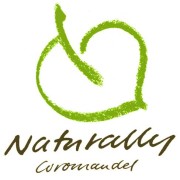 Naturally Coromandel manufactures artisan vegan soaps made from 100% olive oil, organic lip balms, hair products.
Reviews
This is me now. Used an egg for years - what was I thinking? I do a coconut oil massage every week or so and this cuts right through. I cut it up and take it with me when I travel for work. I'm a fan.
Delivery & Returns
Delivery
This product is dispatched to you by Naturally Coromandel. Would you like to change delivery destination?
Vendor Order Charge
Orders for Naturally Coromandel do not incur a separate order level delivery charge. Please refer to the product specific charges below.
Product Specific Charges
This product, and any variation, is in the NZ Wide shipping class.
Products in the NZ Wide class can be delivered to these zones and incur the following charges:
Zone
Estimated
Delivery
1st Item in Order
Additional Items
Countries
North Island (NZ)
2 to 3 days

$

6.00

$

0.00
South Island (NZ)
2 to 3 days

$

6.00

$

0.00
Waiheke Island (NZ)
2 to 3 days

$

6.00

$

0.00
For more information please refer to the Green Elephant Delivery Guide.
Returns
Under our No Worries Return you have 30 days, from receipt of cancellable goods, to notify the seller if you wish to cancel your order or exchange an item. Please refer to our Returns and Refunds Policy for further information and guidance on how to make a return.
Badges

Positive Packaging
We use all recycled and recyclable packaging.

Animal Friendly
Our products have had no animal testing in the production.

Handmade
Every product is completely handmade by Naturally Coromandel

Made in New Zealand
Everything is made with Love and care in Thames, New Zealand.

Pure and Safe
Our soaps are all gentle and moisturising and are vegan friendly.