Bush Blend Honey

15 November 2018

(

4

from

1

Rating) Read Reviews
$

10.87

- $

27.83

excl GST

Does not ship to United States of America
Deliver To: United States of America [change]
Est. Delivery: Not available for this Destination

This Bush Blend Honey contains nectar from native trees in the bush margins of the Coromandel Ranges. It is the pioneer honey from our first hives and we're excited to share it with you.
Slather it on your toast and enjoy with your favourite brew.

Read More
Tweet
Hunt and Gather Bee Co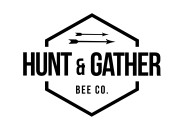 Raw, local, unpasturised New Zealand honey from beekeepers who care about bees and are dedicated to sustainability and ethical practices.
Reviews
Husband very happy with this honey!!
Delivery & Returns
Delivery
This product is dispatched to you by Hunt and Gather Bee Co. Would you like to change delivery destination?
Vendor Order Charge
Orders placed with Hunt and Gather Bee Co attract the following charges at an order level:
Zone
Estimated Delivery
Per Order Charge
Rural Surcharge
Countries
North Island (NZ)

2

to

3

days

$

11.00
South Island (NZ)

2

to

4

days

$

14.50
Product Specific Charges
This product, and any variation, is included in the vendor order charge.
For more information please refer to the Green Elephant Delivery Guide.
Returns
Under our No Worries Return you have 30 days, from receipt of cancellable goods, to notify the seller if you wish to cancel your order or exchange an item. Please refer to our Returns and Refunds Policy for further information and guidance on how to make a return.
Badges

Made in New Zealand
Made in New Zealand with love

Pure and Safe
Raw and unpasturised. No chemical additives. No added colours, flavours or preservatives. Packed in recyclable glass jars.