Product Information
Made of pure olive oil with lemon peels
Hathor Fusion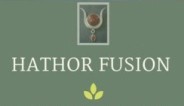 Hathor Fusion is a range of beauty products made with all natural, safe and non-toxic ingredients instead of harsh chemicals.
Delivery & Returns
Delivery
This product is dispatched to you by Hathor Fusion. Would you like to change delivery destination?
Vendor Order Charge
Orders placed with Hathor Fusion attract the following charges at an order level:
Zone
Estimated Delivery
Per Order Charge
Rural Surcharge
Countries
North Island (NZ)

1

to

3

days

$

6.00
South Island (NZ)

1

to

3

days

$

6.00
Waiheke Island (NZ)

1

to

3

days

$

6.00
Australia

3

to

10

days

$

10.00
Product Specific Charges
This product, and any variation, is included in the vendor order charge.
For more information please refer to the Green Elephant Delivery Guide.
Returns
Please choose carefully as unfortunately this product is not eligible for our No Worries Return due to hygiene care. . Please refer to our Returns and Refunds Policy for further information.
Badges

Handmade
Handmade by love

Made in New Zealand
Made in New Zealand

Pure and Safe
100% natural