Product Information
| | |
| --- | --- |
| Product Dimensions: | Size 33cm (W) x 40 cm (H) Base 14 cm |
Back to basics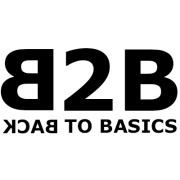 High quality products to help you live more sustainably . Eco-friendly, bio degradable bags, copper bottles & stainless steel lunch boxes .
Delivery & Returns
Delivery
This product is dispatched to you by Back to basics New Zealand. Would you like to change delivery destination?
Vendor Order Charge
Orders placed with Back to basics New Zealand attract the following charges at an order level:
Zone
Estimated Delivery
Per Order Charge
Rural Surcharge
If order
>

$60

Countries
North Island (NZ)

2

to

5

days

$

5.00

$

4.00

$

8.00
South Island (NZ)

2

to

8

days

$

5.00

$

5.00
Product Specific Charges
This product, and any variation, is included in the vendor order charge.
For more information please refer to the Green Elephant Delivery Guide.
Returns
Under our No Worries Return you have 30 days, from receipt of cancellable goods, to notify the seller if you wish to cancel your order or exchange an item.   Please refer to our Returns and Refunds Policy for further information and guidance on how to make a return.
Badges

Handmade
Hand made
Individually handcrafted not mass produced by machine
Fabric purchased in NZ

Less Landfill
Less LandfillRecyclable, reuseable or biodegradeable.

Made in New Zealand
Made in New Zealand
Made with extra care right here in NZ