Elephant Canvas Tote Bag.

23 October 2019

$

24.35

excl GST

Does not ship to United States of America
Deliver To: United States of America [change]
Est. Delivery: Not available for this Destination

Natural cotton canvas tote bag with the handles that follow the graceful curve of the elephant trunk
All our products are posted in jute bags.
Reusable, recycable and bio degrdagable.
20% discount limited stock.

Read More
Tweet
Product Information
Natural unbleached cotton.
350 GSM
AZO free direct dyes according to EU standards are used for printing.
Back to basics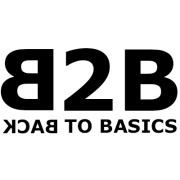 We believe in keeping our products simple and practical with emphasis on design and high quality to help us live more sustainably .
Delivery & Returns
Delivery
This product is dispatched to you by Back to basics New Zealand. Would you like to change delivery destination?
Vendor Order Charge
Orders placed with Back to basics New Zealand attract the following charges at an order level:
Zone
Estimated Delivery
Per Order Charge
Rural Surcharge
If order
>

$60

Countries
North Island (NZ)

2

to

5

days

$

5.00

$

5.00

$

7.00
South Island (NZ)

2

to

8

days

$

6.00

$

6.00
Australia

5

to

7

days

$

14.00
Rest of World

5

to

9

days

$

25.00
Show Countries
Product Specific Charges
This product, and any variation, is included in the vendor order charge.
For more information please refer to the Green Elephant Delivery Guide.
Returns
Under our No Worries Return you have 30 days, from receipt of cancellable goods, to notify the seller if you wish to cancel your order or exchange an item. Please refer to our Returns and Refunds Policy for further information and guidance on how to make a return.
Badges

Fairly Traded
SEDEX certified (Supplier Ethical Data Exchange).

Handmade
All products sourced from overseas are from ethical manufacturers who believe in principles of social accountability and follow ethical business practices. No child labour and fair wages and working conditions. I work directly with the manufacturers

Less Landfill
Biodegradable natural cotton.