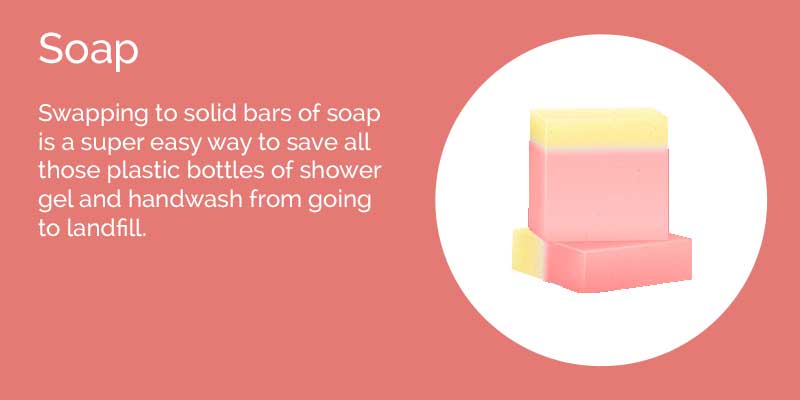 Solid bars of soap have been around for centuries. But the fact that I'm saying 'solid bars of soap' instead of just 'soap' shows us just how much times have changed!!!
Shampoo, conditioner, shower gel, cleanser and hand-wash are all modern versions of what used to be just….soap. All all these products are most commonly available in plastic bottles from the supermarket; and many of our showers and bathroom cabinets are full of them!! Some of these bottles might be recyclable but not all, and not in every region so the majority end up being thrown away.
FACT: New Zealanders throw out 50 million shampoo and conditioner bottles every year.
What Can I Do…??
The ancient art of soap making has made a huge comeback in recent years, so there really is no reason not to swap out your liquid shower gel or hand wash for a good old bar of soap. Choose a soap that suits your skin type and preferably support a local business that makes their products by hand. Check that the ingredients are natural and that they do not use palm oil.
Soaps usually come with minimal packaging – sometimes as little as a cardboard sleeve which can be composted or recycled. All you will need is a good soap dish or soap saver bag which will allow your bar to dry out in-between uses and make it last even longer!!
Go the Extra Mile
Swapping your shower gel for a soap bar was easy right…? Now you can try swapping out your shampoo and conditioner bottles for solid bar options. There are solid moisturising bars to try too!! All of these are a low waste, effective solution to the problem of 'bathroom bottles'!!
More Ideas