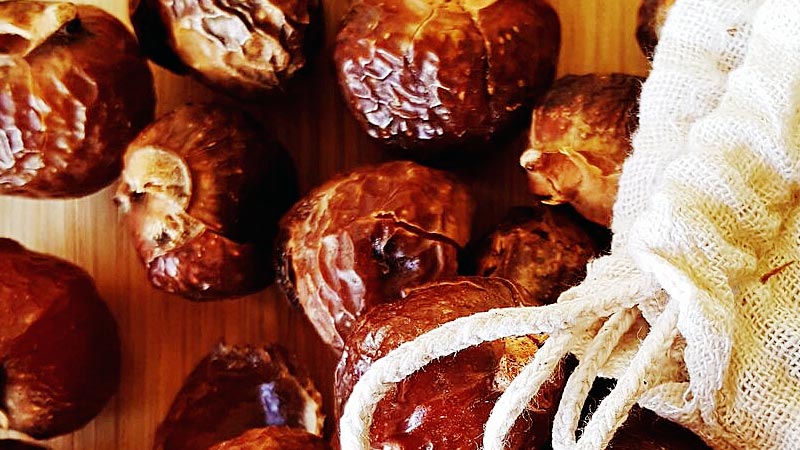 Soap nuts have got to be one of the most natural products you can use to wash your clothes. And once you know how to use soap nuts, you'll find it's really easy!!
As the names suggests, soap nuts (or soap berries as they are sometimes called) are actually a nut. They come from a tree in the same family as the Lychee, the Sapindoideae family which has up to 12 recognised species. They are commonly grown in India and China where they have been used to clean for centuries.
After harvesting, the soap nuts are dried in the sun before the seed is removed from it's outer shell. And it's actually these shells we use, because they contain natures very own version of soap, saponin.
When they are agitated with water, the soap nuts shells create a light sudsy, soapy solution which does all sorts of cleaning jobs including washing your clothes and your dishes.
Doing Laundry with Soap Nuts
To get your clothes clean without the use of harsh detergents and bleaches, using soap nuts couldn't be easier. Just fill your washing machine with laundry, add 6-8 soap nut shells to the little cotton bag that comes with them and throw it in with the washing. The soap nuts can be used in both top loader and front loader machines and for all types of fabric.
The shells can be used over and over – up to three times if you wash at hot temperatures (40 degrees plus) or up to 6 times if you prefer cold washes. They go a bit sticky and mushy when they are 'finished', so when this happens, just throw them on the compost.
Soap nuts really are a completely natural, biodegradable, zero waste way to wash your clothes, and because they are completely free of synthetic chemicals they are great for allergy sufferers or those with problem skin conditions like eczema.
Making Liquid Soap Nut Detergent
The power of soap nuts doesn't end with washing your clothes. In its liquid form, it makes a great all round detergent and can be used to clean almost anything. To make liquid soap, combine ten whole soap nuts shells with 1 litre of water in a large pan. Bring it to the boil and simmer gently for thirty minutes. Let the liquid cool before straining into a container.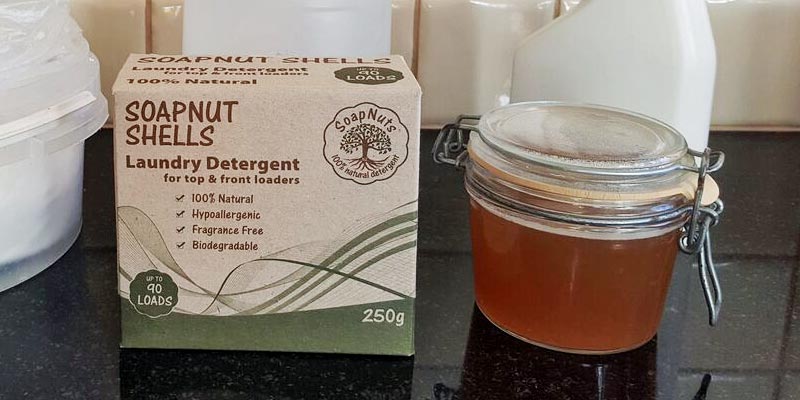 As the soap nuts liquid is natural and has no added preservatives it will eventually go off, so it's best to make this in small quantities that you know you will use up. I find the quantities quoted above about right for a month's worth of soap and I store any soap that I am not using in the fridge to prolong its life. This liquid soap can be used for anything that calls for 'liquid soap' including washing dishes, DIY cleaning solutions for all areas of the home, and even as a shampoo for you and your pet!!
So if you're looking to cut down on potentially nasty chemicals in your home, soap nuts are a superb, completely natural cleaning multi-tasker!! And now you know how to use soap nuts, you can give them a try today.

Shop For Soap Nuts